News Tag Filter:
Games
Nov 17
The official Tretta website updated this week with a lot of new information. On November 28th, 2013, the 8th Tretta set,
Fes Set 3
, entitled
Did you see that? An all-new power!! (みたか! あらたなパワー!!)
will be released in Japan. This set debuts Bashamo as a Master Class Tretta and the new Tretta color Deep River Blue (ディープリバーブルー).
Details about the Fes Set 3 have been added to our Tretta page and will be updated as information is revealed
.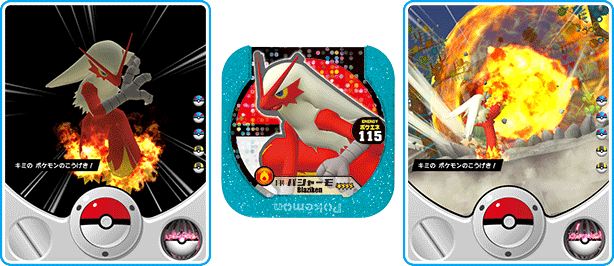 Sonansu Tretta Event Distribution for XY
Sonansu makes its debut in
Pokémon Tretta Fes Set 3
and those that trade in their SUPER CLASS (8-19) or NORMAL CLASS (8-39) Sonansu by putting the Tretta in a special machine can then exchange their Sonansu Tretta for an event download version of it for their Pokémon X and Y games. Tretta players though will loose the ability to use that Sonansu in Tretta as the machine will return an blank version of the Sonansu Tretta.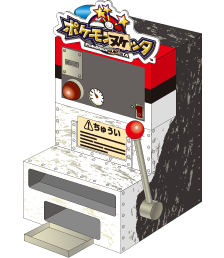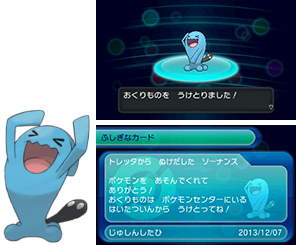 The exchange machine will be available at the Pokémon Card Game Battle Festa (ポケモンカードゲーム バトルフェスタ) which is being held on December 15th and 23rd, 2013, at the World Hobby Fair '14 Winter (次世代ワールドホビーフェア'14Winter) on January 15th, 2014 in Nagoya, January 25th and 26th, 2014 at Makuhari Messe, on February 2nd, 2014 in Fukuoka and finally February 9th, 2014 in Osaka.
Pokémon Tretta Lab for Nintendo 3DS - Version 1.2
On November 13th, 2013, version 1.2 of
Pokémon Tretta Lab for Nintendo 3DS
was made available for download on the eShop. The patch fixes Tretta scanning detection. The patch is 34 blocks.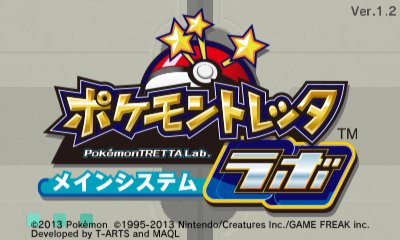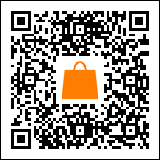 Sources:
http://www.pokemontretta.com/tretta/t08/index.html
,
http://www.pokemontretta.com/event/e131115_4/index.html
Article edited on 2013-11-17 10:35:10 by Sunain
Oct 25
Nintendo announced on October 25th, 2013 that a patch to fix Pokémon X and Y was available to download from the eShop. The 1.1 patch fixes the bug that corrupted saves when people
saved their games in certain parts of Lumiose City (Miare City ミアレシティ)
. The patch also fixed a problem that could lead to errors when trying to use a filter on the GTS function to exchange Pokémon with players all over the world. The update requires 227 blocks.
How to Download the update
Scan one of the QR codes below with your Nintendo 3DS which is connected to the Internet. Please note that the updates are different for Pokémon X and Pokémon Y.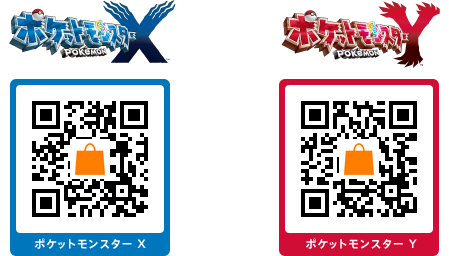 Download the update by selecting the "Pokémon X Ver 1.1 Update" or the "Pokémon Y Ver 1.1 Update". After the download completes, the update will automatically be preformed.
To confirm the patch was successful, start Pokémon X or Pokémon Y and look at the Ver. number on the bottom right corner of the lower screen. It should indicate that it is "Ver. 1.1".
Source:
http://www.nintendo.co.jp/3ds/ekjj/update/index.html
Article edited on 2013-10-25 12:28:02 by Sunain
Oct 15
Nintendo announced today that Pokémon X and Y sold over 4 million copies between October 12th, 2013 and October 13th, 2013. In September, Grand Theft Auto 5 sold 12 million copies on the first day of its release.
Pokémon X and Pokémon Y Sell More Than 4 Million Units Worldwide In First Two Days
First Pokémon RPG for Nintendo 3DS Launches Simultaneously Around the World
REDMOND, Wash., Oct. 15, 2013 – On Saturday, Oct. 12, Pokémon X and Pokémon Y for Nintendo 3DS became the first set of games in franchise history to launch simultaneously worldwide. Nintendo reported today that the games combined to sell more than 4 million units across Japan, Europe* and The Americas on Saturday, Oct. 12, and Sunday, Oct. 13.
"The early response to Pokémon X and Pokémon Y not only reaffirms the ongoing passion of Pokémon fans, but also indicates that an entirely new generation of gamers is eager to experience the franchise for itself," said Nintendo President Satoru Iwata.
Since this was the first global launch in franchise history, there isn't an exact historical precedent for comparison. However, when combining and comparing regional data for previous launches, Pokémon X and Pokémon Y would be the fastest-selling Nintendo 3DS games of all time and are tracking ahead of the last Pokémon RPG titles, Pokémon Black 2 and Pokémon White 2, by more than 70 percent.
With more than 245 million** games sold worldwide, the Pokémon franchise continues to be one of the strongest brands in the history of video games. Since 2002, five sets of Pokémon titles have combined to exceed 10 million units sold to date worldwide, with three sets combining to surpass 15 million units.
*Data from Europe primarily covers Saturday, Oct. 12, as the great majority of retail outlets are closed on Sundays across Europe.
**Pokémon global sales are based on internal sales figures, and are current as of March 31, 2013.
Source:
http://press.nintendo.com/articles.jsp?id=40736
Article edited on 2013-10-16 11:17:26 by Sunain
Oct 12
The official Japanese Pokémon website revealed today that The Pokémon Company is organizing a tournament that is being sponsored by
Yomiuri Shimbun (読売新聞社)
and the
Japan Shogi Association (日本将棋連盟)
to determine the Pokémon Dragon King champion. The tournament will be open to elementary school age children or younger. Full details will be revealed in November of 2013.

Each year, Yomiuri Shimbun sponsors a competition to determine the "Dragon King" (竜王). Only the player who wins the current years tournament is given the right to challenge the previous year Dragon King to determine who will be crowned the new Dragon King.
Source:
http://www.pokemon.co.jp/ex/pokemonryuoh/
Oct 10
A summary for the October 28th, 2013 episode of Professional Work Style (プロフェッショナル 仕事の流儀) number 215 indicates that the CEO of The Pokémon Company Tsunekazu Ishihara (石原恒和) will be the focus of the show. The summary states that "This summer, Ishihara has been working on a completely unprecedented game. It's a new game that boldly tweaks the popular Pikachu character, but since this is a character that's been beloved for so many years, there's always a risk of it dropping in popularity if the tweaks are poorly done."
Exactly what this is referring to is not yet known, and it's possible it's just referring to the changes X and Y made to Pikachu. We will give further information on the subject when the show airs.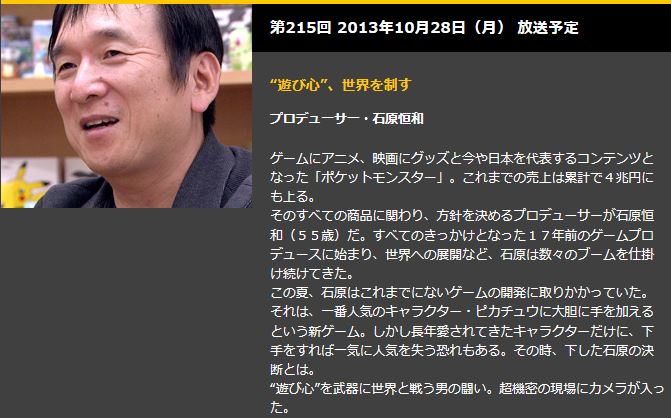 Source:
http://www.nhk.or.jp/professional/schedule/index.html
Article edited on 2013-10-10 12:27:37 by Sunain