Pokémon Giratina & The Sky Warrior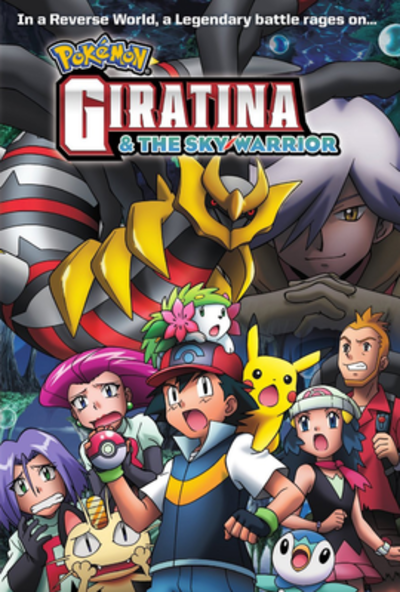 Details
Audio Tracks:
English
Publisher:
VIZ Media
Catalog #:
3000064725
Release Date:
2015-07-07
Aspect Ratio:
16:9
Region Code:

Video Format:
NTSC
Storage Medium:
DVD9
Closed Captions?:
Yes
Rental Only?:
No
Price:
Description
Deep in the heart of a mysterious forest, a Pokémon named Shaymin stumbles into the midst of a battle beween two powerful Pokémon, Dialga and Giratina. Ash and friends meet up with the feisty and sharp-witted Pokémon and discover the its journey and their own share similar themes - love of nature and all living things, and exploring the fragile line between humans and Pokémon. And to make it even more spectacular, get ready for the appearance of Regigigias, a super-powerful Pokémon with a frosty demeanor and legendary status! How will Ash and his friends get out of this predicament?
This is a rerelease DVD.
The previous version was distributed by Universal Studios
.
Images