Pokémon Advance - Vol. 2: Le Combat Des Héros!
Pokémon Advance - Vol. 2: The Battle of Heroes!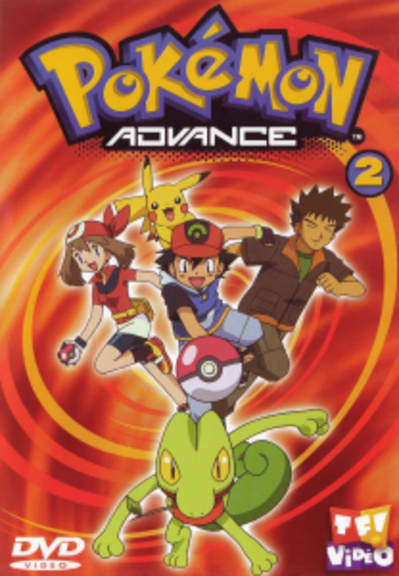 Details
Audio Tracks:
French
Publisher:
TF! Video
Catalog #:
206273
Release Date:
2005-03-10
Aspect Ratio:
4:3
Region Code:
Video Format:
PAL
Storage Medium:
DVD5
Closed Captions?:
No
Rental Only?:
No
Price:
Description
Sacha et ses compagnons de voyage Max et Flora continuent leur route vers Mérouville. C'est là qu'il livrera son premier match dans la région Hoenn. Mais les dangers sont nombreux ! Après avoir déjoué les pièges de la Team Rocket, combattu des redoutables Pokémon à la puissance prodigieuse, la nouvelle équipe rencontre un dresseur qui prétend détenir le Pokémon le plus puissant du Monde !
Images