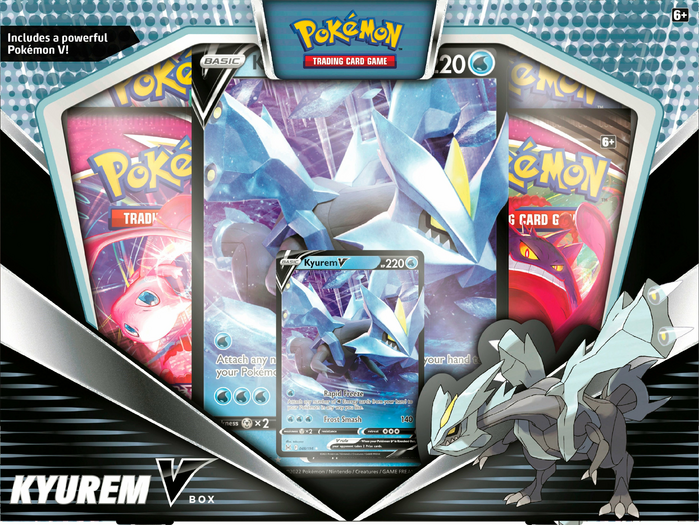 The Pokémon TCG: Kyurem V Box will be available exclusively at Best Buy stores in Canada and the United States on November 4th, 2022 for $19.99 USD.
Pokémon TCG: Kyurem V Box
A Legendary Chill in the Air! With an attack that serves up Water-type Energy to your team, Kyurem V brings the undeniable power of a Legendary Pokémon to your deck! It appears here as a foil card in ready-to-play and oversize versions, along with another playable foil card featuring the Legendary Pokémon Zekrom. Even more surprises await in a handful of Pokémon TCG booster packs. Your opponent won't know what hit them when these two draconic Pokemon let loose!
The Pokémon TCG: Kyurem V Box Includes:
1 foil card featuring Kyurem V
1 foil card featuring Zekrom
1 oversize foil card featuring Kyurem V
4 Pokémon TCG booster packs
A code card for Pokémon TCG Live
Source:
https://www.bestbuy.com/site/pokemon-trading-card-game-kyurem-v-box-exclusive/6516365.p?skuId=6516365