Title: Professional Work Style Episode 215 Features Tsunekazu Ishih...
A new news article has been posted!
---
A summary for the October 28th, 2013 episode of Professional Work Style (プロフェッショナル 仕事の流儀) number 215 indicates that the CEO of The Pokémon Company Tsunekazu Ishihara (石原恒和) will be the focus of the show. The summary states that a new game featuring Pikachu has been in development since the summer of 2013.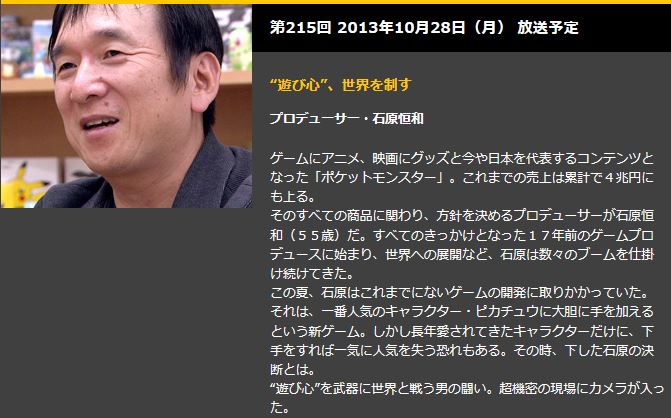 Source:
http://www.nhk.or.jp/professional/schedule/index.html