Title: Pokémon X and Y 1.1 Patch
A new news article has been posted!
---
Nintendo announced on October 25th, 2013 that a patch to fix Pokémon X and Y was available to download from the eShop. The 1.1 patch fixes the bug that corrupted saves when people
saved their games in certain parts of Lumiose City (Miare City ミアレシティ)
. The patch also fixed a problem that could lead to errors when trying to use the GTS function to exchange Pokémon with players all over the world.
How to Download the update
Scan one of the QR codes below with your Nintendo 3DS which is connected to the Internet. Please note that the updates are different for Pokémon X and Pokémon Y.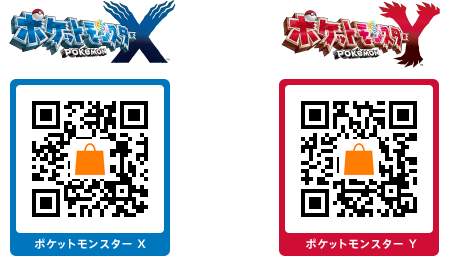 Download the update by selecting the "Pokémon X Ver 1.1 Update" or the "Pokémon Y Ver 1.1 Update". After the download completes, the update will automatically be preformed.
To confirm the patch was successful, start Pokémon X or Pokémon Y and look at the Ver. number on the bottom right corner of the lower screen. It should indicate that it is "Ver. 1.1".
Source:
http://www.nintendo.co.jp/3ds/ekjj/update/index.html