Title: Sonansu Tretta Event Distribution for XY / Tretta Fes Set 3 ...
A new news article has been posted!
---
The official Tretta website updated this week with a lot of new information. On November 28th, 2013, the 8th Tretta set,
Fes Set 3
, entitled
Did you see that? An all-new power!! (みたか! あらたなパワー!!)
will be released in Japan. This set debuts Bashamo as a Master Class Tretta and the new Tretta color Deep River Blue (ディープリバーブルー).
Details about the Fes Set 3 have been added to our Tretta page and will be updated as information is revealed
.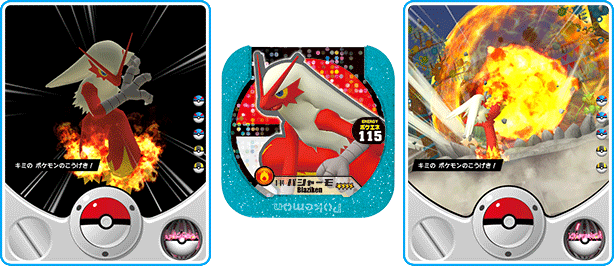 Sonansu Tretta Event Distribution for XY
Sonansu makes its debut in
Pokémon Tretta Fes Set 3
and those that trade in their SUPER CLASS (8-19) or NORMAL CLASS (8-39) Sonansu by putting the Tretta in a special machine, players of Pokémon X and Y can then exchange their Sonansu Tretta for an event download version of it for their games. Tretta players though will loose the ability to use that Sonansu in Tretta as they machine will return an empty version of the Tretta.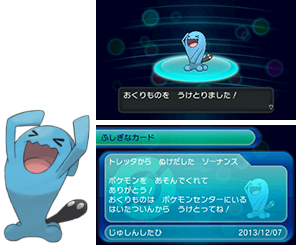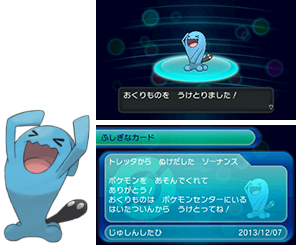 The exchange machine will be available at the Pokémon Card Game Battle Festa (ポケモンカードゲーム バトルフェスタ) which is being held on December 15th and 23rd, 2013, at the World Hobby Fair '14 Winter (次世代ワールドホビーフェア'14Winter) on January 15th, 2014 in Nagoya, January 25th and 26th, 2014 at Makuhari Messe, on February 2nd, 2014 in Fukuoka and finally February 9th, 2014 in Osaka.
Pokémon Tretta Lab for Nintendo 3DS - Version 1.2
On November 13th, 2013, version 1.2 of
Pokémon Tretta Lab for Nintendo 3DS
was made available for download on the eShop. The patch fixes Tretta scanning detection. The patch is 34 blocks.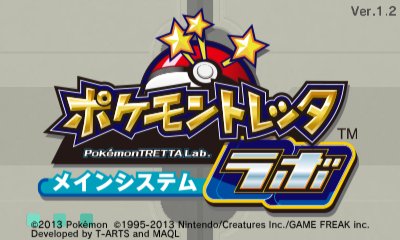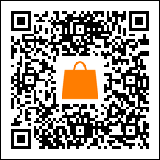 Sources:
http://www.pokemontretta.com/tretta/t08/index.html
,
http://www.pokemontretta.com/event/e131115_4/index.html