The official Pokémon movie blog has updated.
. Translations of the new entry follows: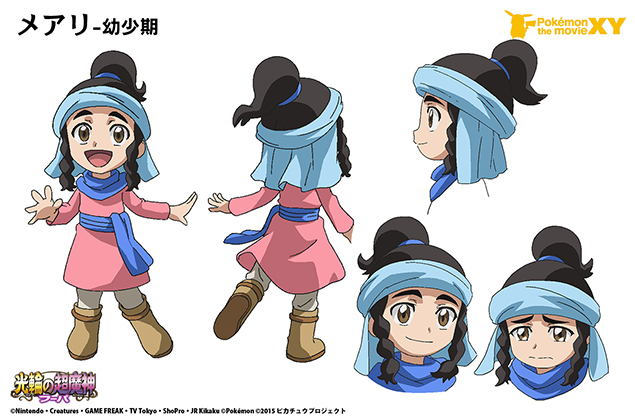 Mary grew up in Arkhē Valley together with Hoopa after its true powers had been confined.
Here we're presenting the model sheets for her at that age.
She even plays pranks on others together with Hoopa, which she sometimes gets scolded for!?