A new news article has been posted!
---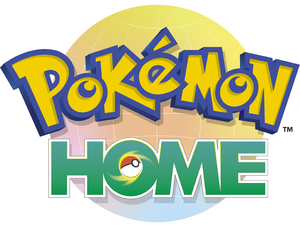 The Pokémon HOME app will undergo maintenance on February 25th, 2020 where they will fix a few bugs that have been affecting users.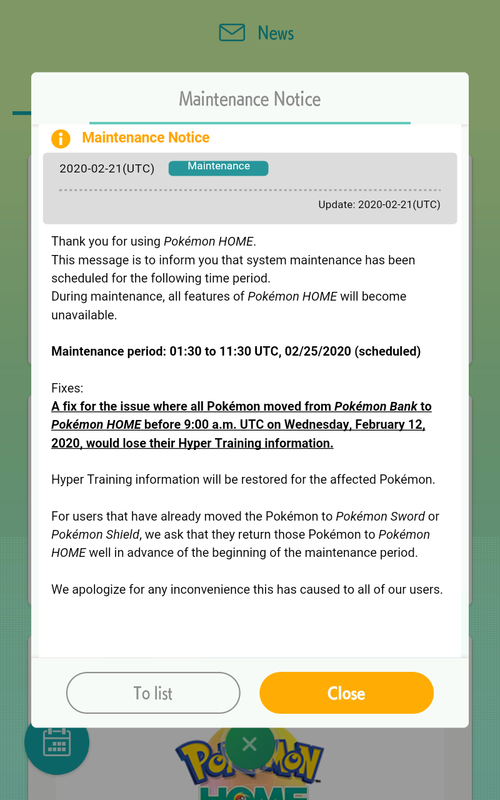 Pokémon HOME Maintenance Notice
Thank you for using Pokémon HOME. This message is to inform you that system maintenance has been scheduled for the following time period. During maintenance, all features of Pokémon HOME will become unavailable.
Maintenance period:
01:30 to 11:30 UTC, 02/25/2020 (scheduled)
Fixes:
A fix for the issue where all Pokémon moved from Pokémon Bank to Pokémon HOME before 9:00 a.m. UTC on Wednesday, February 12, 2020, would lose their Hyper Training information.
Hyper Training information will be restored for the affected Pokémon.
For users that have already moved the Pokémon to Pokémon Sword or Pokémon Shield, we ask that they return those Pokémon to Pokémon HOME well in advance of the beginning of the maintenance period.
We apologize for any inconvenience this has caused to all of our users.
Last edited 21 Feb 2020 10:49 AM by
Sunain