Title: Pokémon Tokyo Banana - Eievui
A new news article has been posted!
---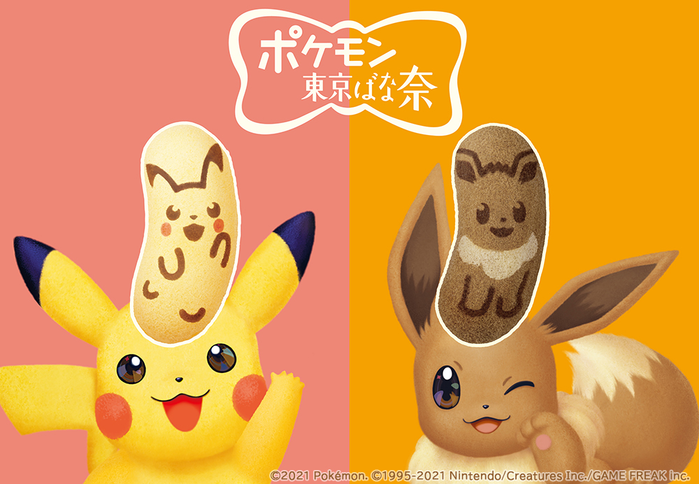 Pokémon Tokyo Banana is a cute new series in which Pokémon are turned into Tokyo Banana. The concept is "fluffy and cute Pokémon are always with you. Exciting snack time."
High resolution images from the press release have been added to an Imageboard thread
.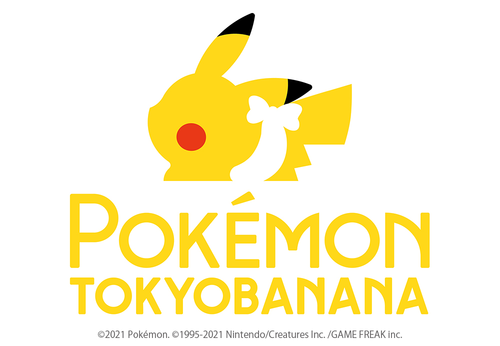 Is Pikachu & Eievui Tokyo Banana coming to your town? Pikachu & Eevee Tokyo Banana will appear at all Izumi shopping centers and supermarkets in Chūgoku, Shikoku, and Kyūshū starting on May 14th, 2021! That's 100 Izumi stores and the sale will end as soon as they are gone!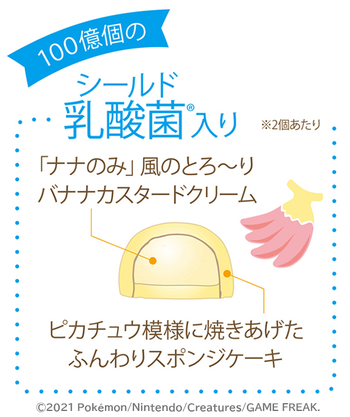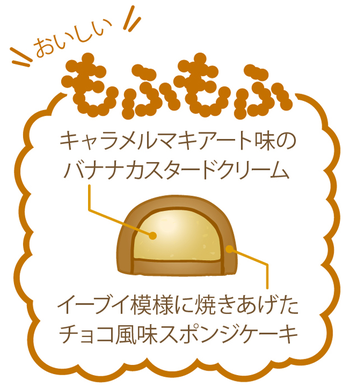 The Pikachu Tokyo Banana and the Eievui Tokyo Banana will appear together. If you haven't seen them before, here's your chance to get one! They make for an exciting snack time. The Pikachu Tokyo Banana is a soft sponge cake baked with a cute Pikachu pattern and filled with melted banana custard cream inspired by the Nanab Berry.
The Eievui Tokyo Banana is so cute you'll want to hug it and it comes in a caramel macchiato flavor. The caramel macchiato flavored banana custard cream melts from the soft, chocolate-flavored sponge cake, just like a fluffy Eievui. The happiness-filled deliciousness has a soothing effect! Enjoy the delicious Eievui at break time!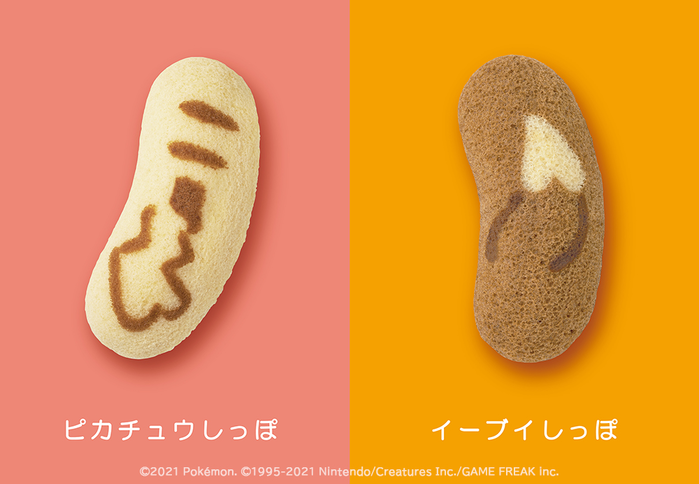 If you see a heart tail pattern... it might be good for you! Both sponge cakes come in six different patterns. The most notable are the Pikachu tail and Eievui tails, which appear only occasionally and are marked by their heart tail pattern. If you can find them, good things may happen! Each one comes in a bag designed to look like a monster ball.
The package design is also full of fun. The special design is drawn with a soft and fluffy touch, inspired by the soft and fluffy sponge of Tokyo Banana. It's so cute! Pikachu is so adorable that you can't help but want to rub his cheeks and the soft and fluffy Eievui is so cute that you can't help but fall in love with it. Each package comes in six different patterns. Each expression is so cute, you'll want to collect them all!
Price: 292 yen for 2 pieces
Sales Outlets: 100 Izumi stores: Youme Town, Youme City, LECT, and Youme Mart supermarkets.
Source:
https://prtimes.jp/main/html/rd/p/000000476.000025606.html
Eievui Tokyo Banana Mega Dakimakura Present Campaign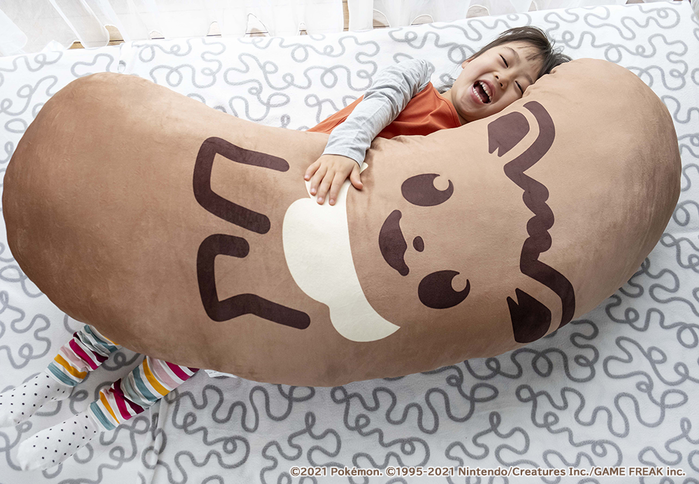 Grapestone's Tokyo Banana World
has started the Eievui Tokyo Banana Mega Dakimakura Present Campaign which goes from May 15th, 2021 until May 29th, 2021.
This campaign is to commemorate the popularity of the Eievui Tokyo Banana, the second product in the Pokémon Tokyo Banana series of sweets sold by the company. Twenty-five people who apply will be chosen by lottery to receive a not-for-sale Eievui Tokyo Banana Mega
Dakimakura
.
Source:
https://game.watch.impress.co.jp/docs/news/1324236.html