Title: Pochama Sweets by Project Pochama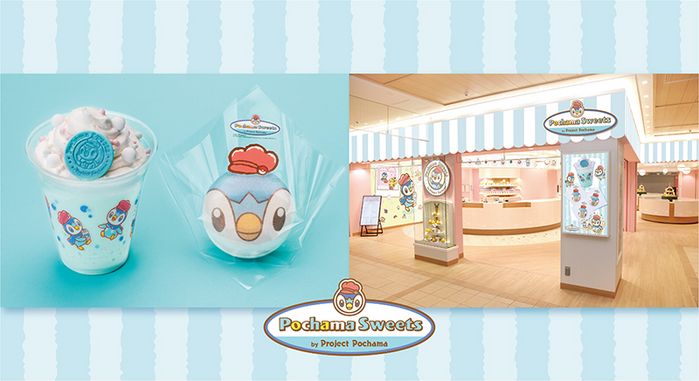 Pikachu is always doing his best to help out at the cafe, but sometimes he wants to be taken on a vacation. "I'll help you instead!" The Pokémon that came forward to help is ......? Check out the video for the rest of the story!
YouTube Clip - Pochama Sweets by Project Pochama Introduction Animation Video
Original YouTube Source:
https://www.youtube.com/watch?v=eMqk59TLoCw
From August 21st, 2021 to September 30th, 2021, the whole Pochama Sweets by Project Pochama store will be filled with Pochama! In addition, a new menu featuring Pochama's pride and joy will also available! The Pochama came to help redecorate the store, including the Pikachu Sweets by Pokémon Cafe logo! Pochama is a little proud of its new Pochama-filled store.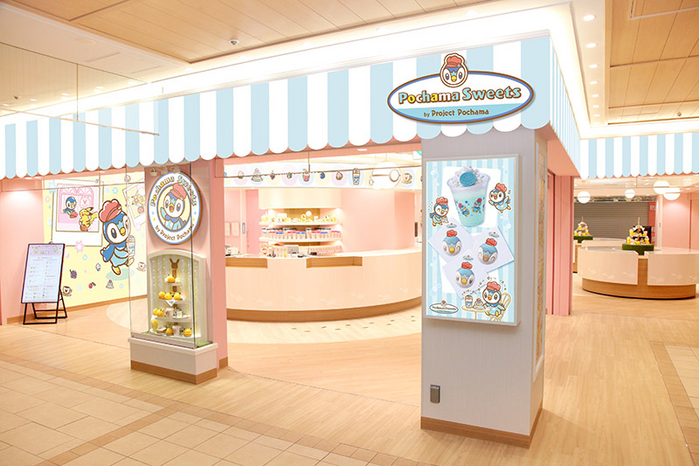 There are also two new menus packed with the Pochama's charm! Enjoy the menu that Pochama helped complete.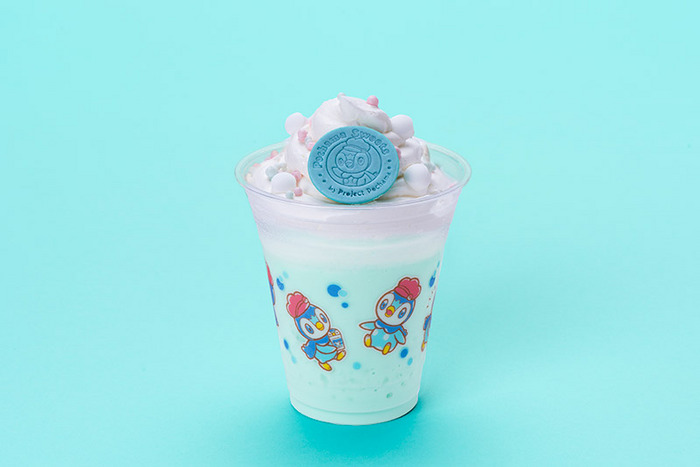 Pochama Sweets Fluffy Frappe - Yogurt flavor - 810 yen (tax included)
ポッチャマスイーツのあわあわフラッペ 〜ヨーグルト味〜 810円(税込)
Pochama has come to help out at the Pikachu Sweets by Pokémon Cafe! Pochama is proudly displaying the Pochama Sweets logo on a refreshing yogurt-flavored frappe, perfect for the summer! The shades of blue for Pochama's color and pink for the hat for the store's costume are really cute.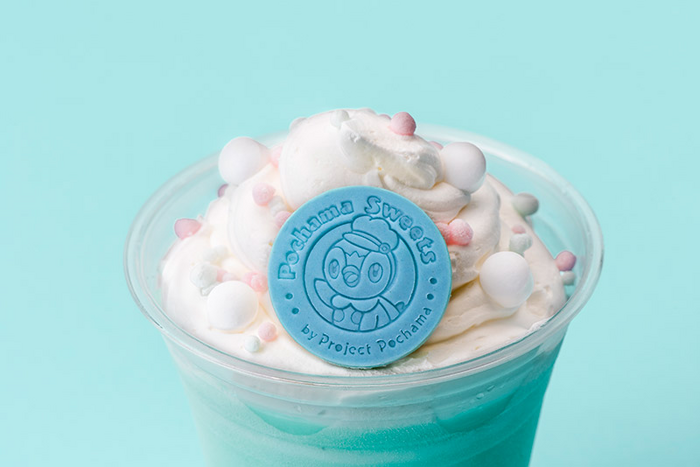 Top it off with a scoop of ice cream and ramune toppings inspired by Pochama's "Bubble Beam" move, and voila!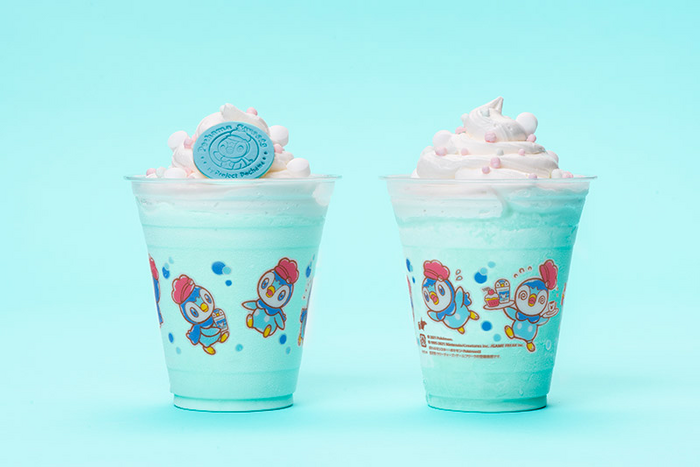 The drink cup also features a lively Pochama, who is very active in the store. You can almost hear the voice of Pochama as it works hard.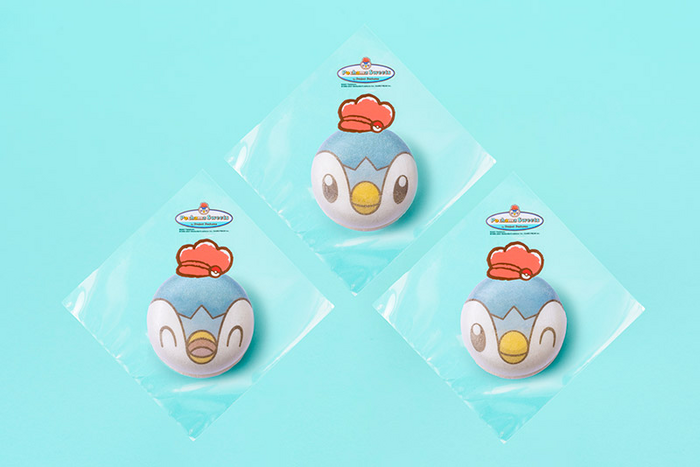 Pochama Sweets Perfectly Round Ice Cream Sandwich - Salted Vanilla Flavor - 702 yen (tax included)
ポッチャマスイーツのまんまるアイスサンド 〜塩バニラ味〜 702円(税込)
There are so many customers in the store! While their eyes may be rolling from being busy, their eyes will be sparkling with the exciting reward they'll receive for the hard work. Based on the theme of Pochama's many expressions, the Pochama Face Ice Cream Sandwich is now available! The salted vanilla-flavored ice cream sandwiched in a
monaka
may give you a hint of Pochama's "Whirlpool" move!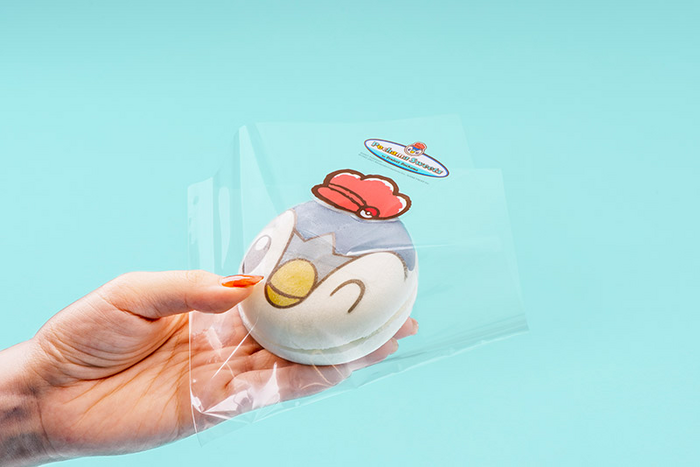 The circular shape of the ice cream sandwich perfectly matches the shape of Pochama's round face.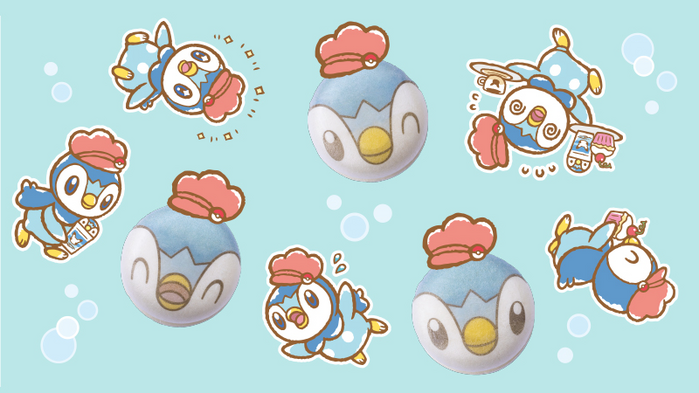 There are a total of three different expressions for the cheerful Pochama. What kind of mood will the Pochama you meet be in? You can't choose the type of picture on the wrapping.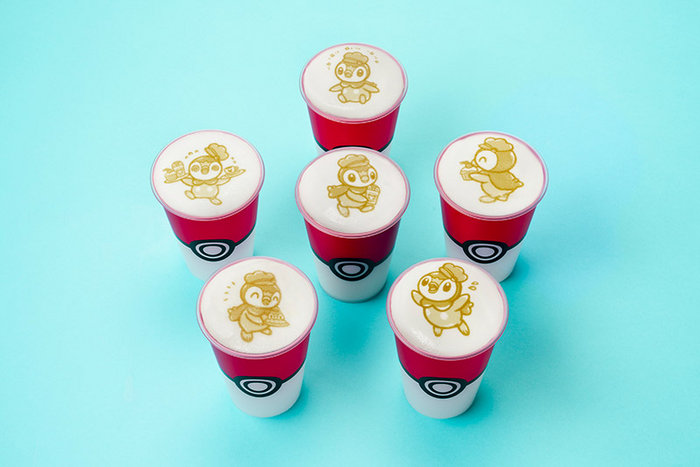 Get Latte 594 yen (tax included)
ゲットラテ 594円(税込)
The designs on the Get Latte, a staple item on the Pikachu Sweets by Pokémon Cafe menu, are all Pochama! There are a total of seven different patterns, one of which is a very rare secret pattern. You can't choose which pattern you want.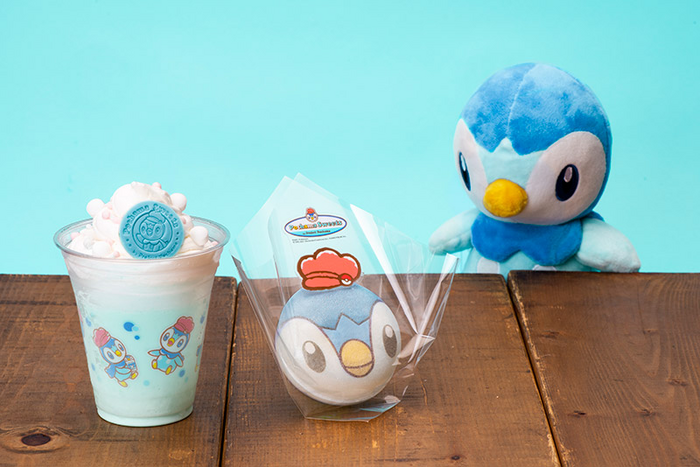 Pochama, you look very happy to have completed two menus of your own. Hmm? Maybe it's just trying to get a bite to eat......?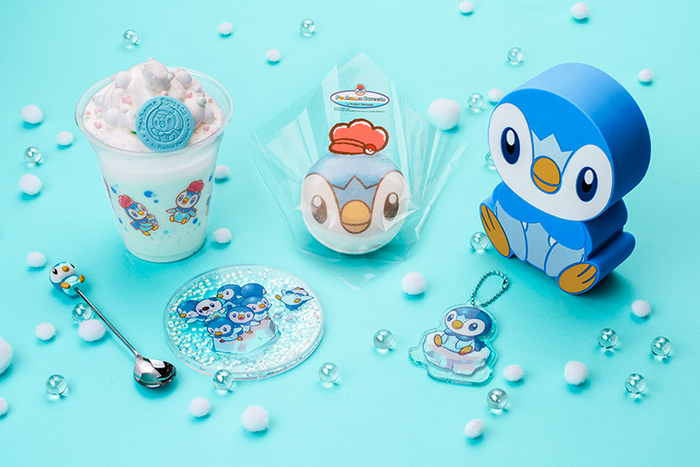 Enjoy snack time with the
Pochama's daily life
series of goods that will be released on the same day at the Pokémon Center. For more information about the Pokémon Center goods, please check the Pokémon official website, which will be updated on August 6th, 2021. Pokémon Center goods will not be sold at the Pikachu Sweets by Pokémon Cafe.
There is a Pochama sitting in the square right in front of the store. It might be a Pochama taking a break from helping out.
In addition, a stamp rally for Pochama Sweets will be held in Sunshine City! Let's collect the stamps and help the Pochama's, who are working hard at their Pochama Sweets! Those who participate in this event will receive a wallpaper for their smartphones. If you complete the stamp rally, you'll receive a Pochama Sweets logo sticker!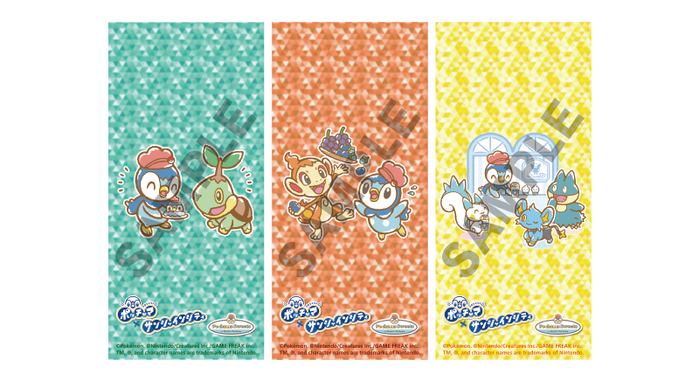 Participation prize: Wallpaper for smart phones
With new menus, goods, and stamp rallies, there's a lot to look forward to this summer. Let's enjoy the summer vacation together with Pochama!
Source:
https://www.pokemoncenter-online.com/cafe/news/210806_01.html
Artist Saya Tsuruta (つるたさや)
Pochama Sweets by Project Pochama artist Saya Tsuruta (つるたさや) posted a promotional tweet with some of the artwork used for the video while expressing how happy they were for their artwork to feature Pikachu and Pochama's voices.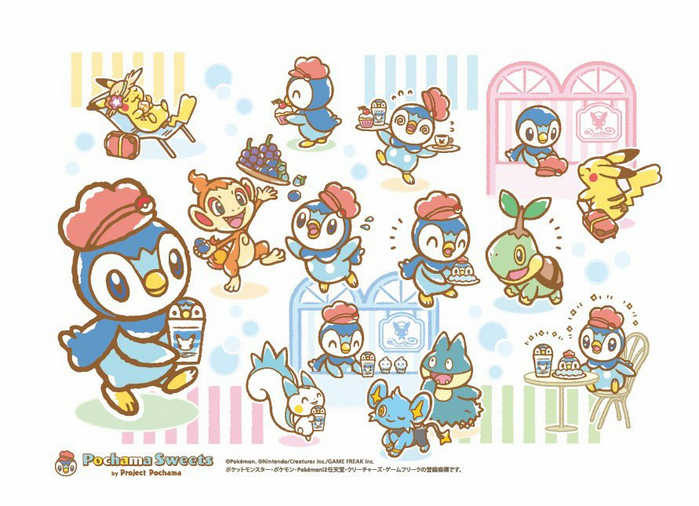 Source:
https://twitter.com/saya_tsuruta/status/1423194686416584704
Last edited 05 Aug 2021 10:36 AM by
ForumBot