Nintendo has announced that the Pokémon TV app is now available on the Nintendo Switch featuring full episodes of Pokémon The Series, exciting matches from the world of Play! Pokémon, new Junior content for tiny Trainers, and more!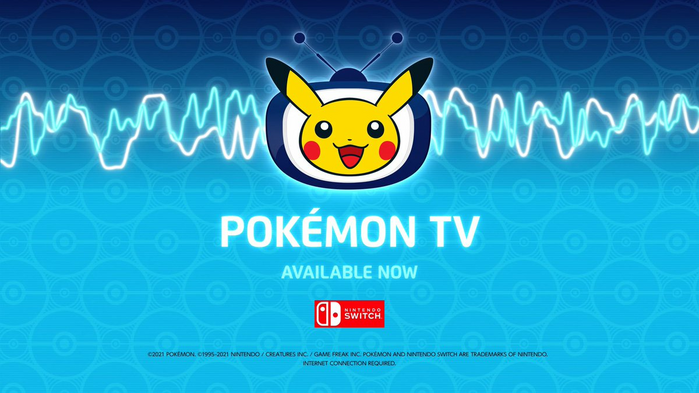 Watch Pokémon!
Pokémon TV is a fun way to watch all sorts of great Pokémon programming! Enjoy the adventures of Ash, Pikachu, and their friends—along with animated specials and highlights of Pokémon Championship tournaments.
Hours Upon Hours of Pokémon Fun!
Find loads of great Pokémon content to watch in one convenient place—hundreds of episodes (including full seasons), animated specials, and thrilling Pokémon Trading Card Game and video game competitions. Content changes periodically!
Fun Videos for Little Pokémon Fans!
The Junior category includes videos to entertain younger Trainers. Kids can join in with sing-along songs, hear popular nursery rhymes, and more!
The Pokémon TV app is a great way for fans to enjoy their favorite episodes and relive incredible battles from Championship competitions!
Sources:
https://www.nintendo.com/games/detail/pokemon-tv-switch/
and
https://twitter.com/NintendoAmerica/status/1430930670927417347
YouTube Clip - Pokémon TV on Nintendo Switch
Source:
https://www.youtube.com/watch?v=eefmgiP7Kfo
Last edited 26 Aug 2021 11:11 AM by
ForumBot