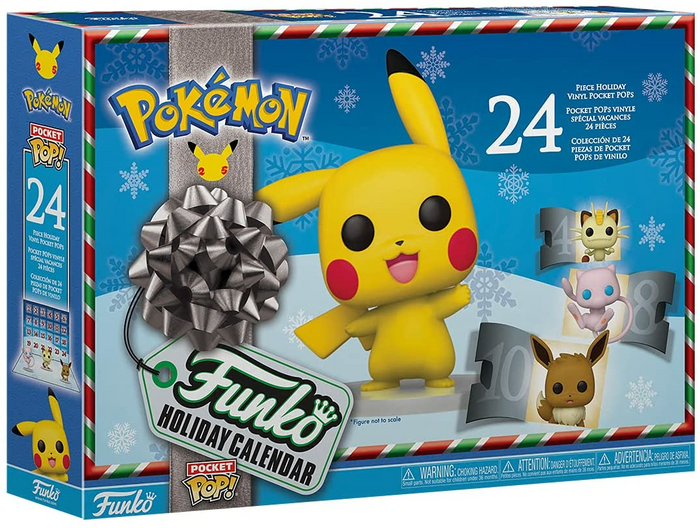 Funko has announced a Pokémon 2021 Funko Pop! Advent Calendar which includes 24 Pokémon Pocket Pops. The calendar is now available to pre-order at various retailers and it will be released on November 22nd, 2021.
Product Description:
Jump start your quest to catch them all by getting the Funko Pokémon Countdown Calendar. Open one of the tiny doors to reveal which of the 24 Pokémon Pocket Pops! will join your collection that day. Vinyl figures range in height, depending on character, from approximately 1.25-inches to 2.15-inches tall.
Product Details:
Funko Pop! Advent Calendar: Pokémon 2021
Item Number: 58457
MSRP: $50.00 USD
Release Date: November 22nd, 2021
Source:
https://www.funko.com/shop/details/video-games-pokemon-advent-calendar