Title: GAME - Pokémon Futsal TCG Card - Sobble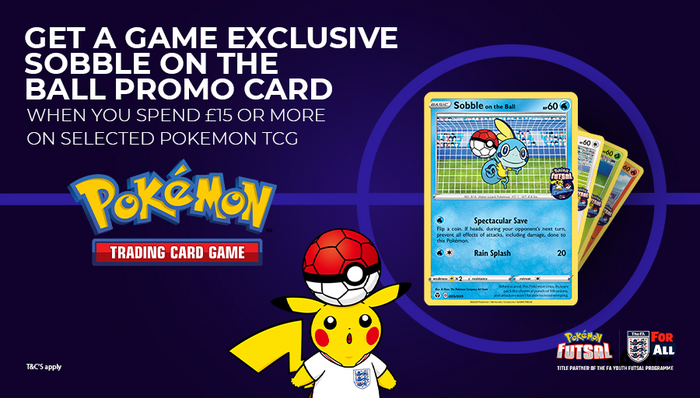 The FA have teamed up with Pokémon for an awesome collaboration that is sure to score with both Futsal and Pokémon fans alike. They are excited to announce that the Exclusive Pokémon Trading Card Game cards are available at GAME! These highly collectible GAME Exclusive Pokémon cards, featuring fan-favourite Pokémon wearing the England national team football shirts.
The fourth and final Pokémon Futsal card to be revealed is Sobble. Add this goal saving Pokémon to your collection now. These rare cards will only be available with selected Pokémon Trading Card Game bundles online and a £15 minimum spend in stores.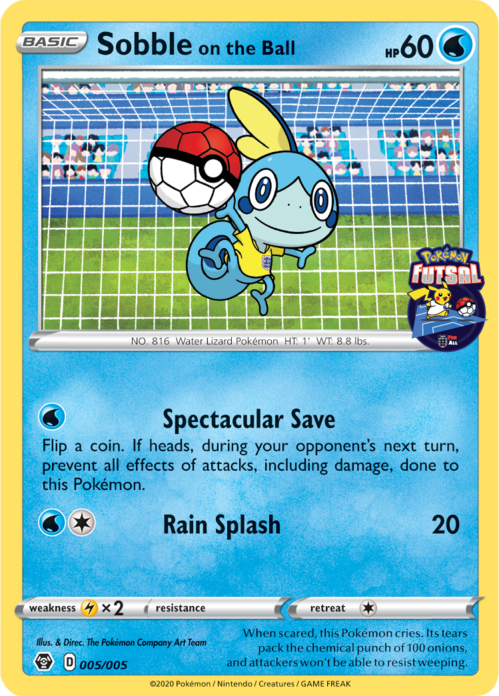 Sources:
https://www.game.co.uk
and
https://twitter.com/GAMEdigital/status/1436041809017323529