Title: Pokémon Center - Shupatto Compact Bags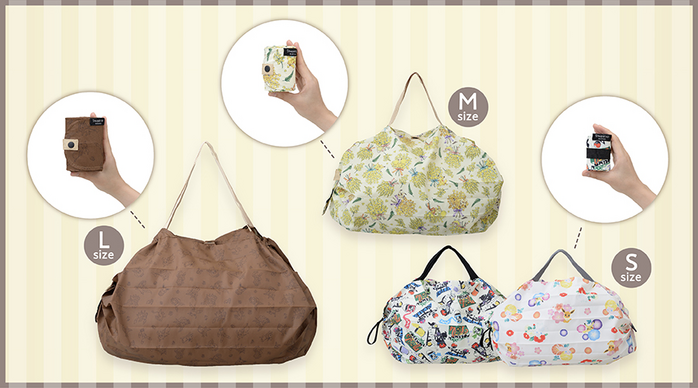 On Saturday, October 9th, 2021 new Pokémon designs for the Shupatto compact bag will appear at the Pokémon Center! There are four new designs in the lineup. Shupatto is a compact bag that can be folded to fit in the palm of your hand. Anyone can easily fold it into a small size, making cleanup a breeze. It comes in three sizes: S, M, and L. You'll want to use it according to your purpose. Pokémon Center Online will start selling them from 10:00 a.m. on Thursday, October 7th, 2021!
Please note that the release of this product may be postponed or cancelled due to the situation in the production area. Please be aware of this beforehand.
At the Amazon.co.jp Pokémon Store, pre-orders for these plushies will be starting on October 9th, 2021 and sales starting on October 16th, 2021, but due to the limited number of products available, they may be sold during the pre-order period.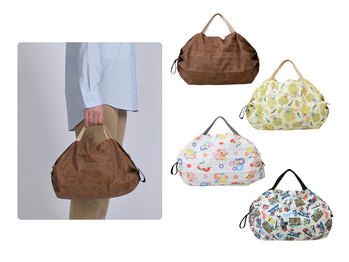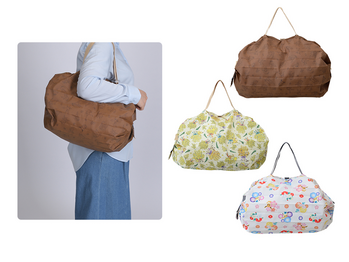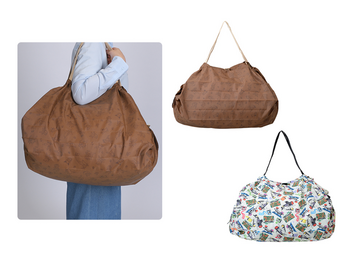 Item List (English):
Shupatto Compact Bag S MIMOSA e POKÉMON - 1,650 yen
Shupatto Compact Bag S POKÉMON Spring, Summer, Autumn, Winter - 1,650yen
Shupatto Compact Bag S Pokémon and Tools - 1,650 yen
Shupatto Compact Bag S Eievui Collection - 1,650 yen
Shupatto Compact Bag M MIMOSA e POKÉMON - 2,728 yen
Shupatto Compact Bag M POKÉMON Spring, Summer, Autumn, Winter - 2,728 yen
Shupatto Compact Bag M Eievui Collection - 2,728 yen
Shupatto Compact Bag L Pokémon and Tools - 3,278 yen
Shupatto Compact Bag L Eievui Collection - 3,278 yen
Item List (Japanese):
Shupatto コンパクトバッグS MIMOSA e POKÉMON 1,650円
Shupatto コンパクトバッグS ぽけもんはるなつあきふゆ 1,650円
Shupatto コンパクトバッグS Pokémon and Tools 1,650円
Shupatto コンパクトバッグS Eievui Collection 1,650円
Shupatto コンパクトバッグM MIMOSA e POKÉMON 2,728円
Shupatto コンパクトバッグM ぽけもんはるなつあきふゆ 2,728円
Shupatto コンパクトバッグM Eievui Collection 2,728円
Shupatto コンパクトバッグL Pokémon and Tools 3,278円
Shupatto コンパクトバッグL Eievui Collection 3,278円
Source:
https://www.pokemon.co.jp/goods/2021/10/211001_fa01.html