Title: Rocklove - Pokémon Crystal Poke Ball Collection
Trainers, grab your Poké Ball! Pokémon X RockLove is releasing a new set of sterling silver and custom cut crystal Poké Ball inspired jewelry on Tuesday, November 16th, 2021 at 9am PST!

Pokémon Crystal Poke Ball Collection
Celebrate 25 years of Pokémon with this crystal homage to the original Poké Ball! Launching Tuesday, November 16 at 9am PST!
Featuring Pendant, Ring, Dangle & Stud Earrings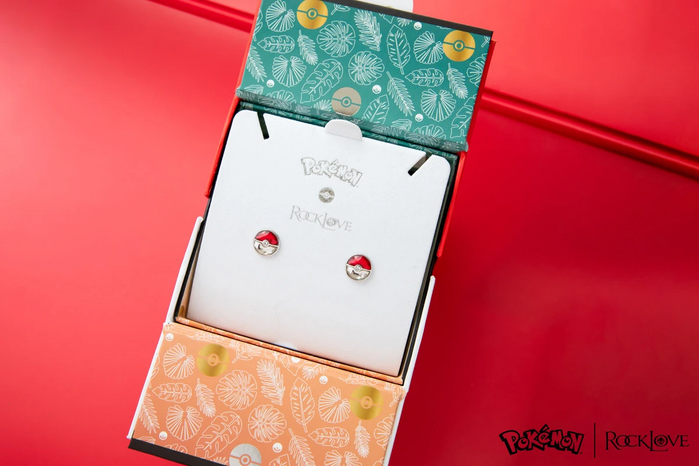 Framed in polished sterling silver, sparkling red and white custom cut crystals create the iconic Poké Ball. Each crystal is backed with silver – combined with the unique faceting, the Poké Ball reflects and glitters from within!
Ring sizes available in sizes in a wide unisex range from US Size 4 to Size 11.
Pendant hangs from a 20 inch adjustable sterling silver cable chain.
Every Pokémon X RockLove piece arrives in a signature Pokémon X RockLove Collector's Box, with magnetic Poké Ball inspired exterior and colorful metallic silkscreened art inside. Includes a Pokémon X RockLove branded luxury travel pouch!
All RockLove is officially licensed product. According to territory regulations, this product may be shipped to US & Canada.
Source:
https://www.rocklove.com/blogs/rocklove-reveals/pokemon-crystal-poke-ball-collection