Pokémon Music Collective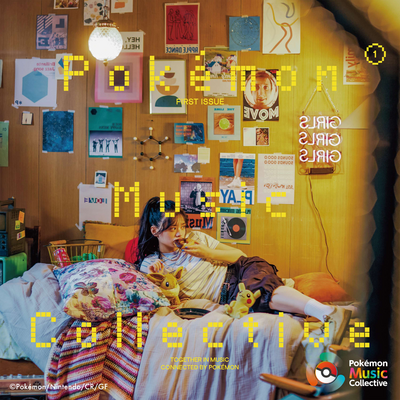 Details
| | |
| --- | --- |
| Artists: | imase, ENHYPEN, Michael Kaneko, Matt Cab, BBY NABE, Charlu, Polkadot Stingray |
| Catalog #: | JPPO02202921 JPZ922305434 JPPO02302437 JPPO02302738 JPPO02302748 |
| Release Date: | 2023-09-27 |
| Media Type: | Digital |
| Discs/Tracks: | 5 tracks |
| Price/MSRP: | $4.99 |
| Runtime: | 16:00 |
| Composer: | imase, Jacob Aaron, Noerio, THE HUB 88, Won Jong Lee, BAEK KEUM MIN, Michael Kaneko, Matt Cab, BBY NABE, Charlu, Rik, Shizuku |
| Studio: | Universal Music LLC |
Description:
Connect with Pokémon, connect with music. The Pokémon Music Collective is a music project where various artists create and release music based on the sounds of the Pokémon games. Starting with imase's Utau released in September 2022, this EP is a compilation of songs released through the project!
ポケモンでつながる、音楽でつながる―。"『ポケットモンスター』シリーズのゲームサウンドをもとに新しい音楽を世に届ける" というコンセプトで、さまざまなジャンルで活躍するアーティストが楽曲を制作しリリースする音楽プロジェクト「Pokemon Music Collective」。
The collection was also available digitally on the following platforms:
Amazon Music
,
Spotify
,
Apple Music
,
Tidal
and
qobuz
.
Images