Pokémon: Lucario and the Mystery of Mew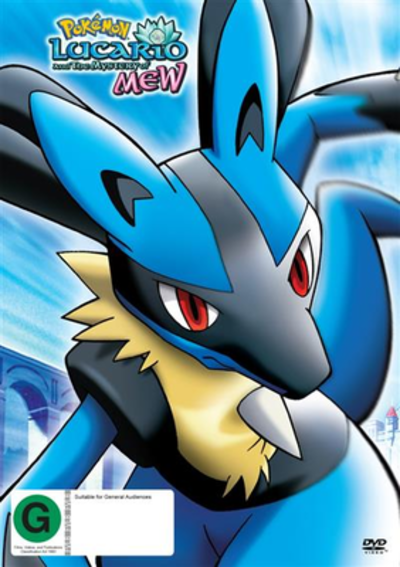 Details
Audio Tracks:
English
Publisher:
Beyond Home Entertainment
Catalog #:
BHE7426
Release Date:
2016-11-16
Aspect Ratio:
16:9
Region Code:
Video Format:
PAL
Storage Medium:
DVD9
Closed Captions?:
No
Rental Only?:
No
Price:
Description
When a disastrous Pokémon War threatens a peaceful ancient kingdom, a mighty warrior hero, Aaron, rushes to the Tree of Beginning - dwelling place of the legendary Mew. With the help of Lucario, his Pokémon companion, Aaron saves the kingdom from destruction and restores peace amongst Humans and Pokémon.
In the present day, Ash and his friends Pikachu, Brock, May and Max are travelling through the countryside when they arrive at Camaron Palace. A festival is being held in honour of Aaron, and a Pokémon tournament gives Ash the opportunity to be named 'Aura Guardian' for the event. Ash wins the tournament, and is presented with Aaron's staff. But during the party, a famous adventurer named Kid Summers tries capture the elusive Mew, and Pikachu is injured. Mew flees, taking Pikachu with it.
When Lucario is released from Aaron's staff, Ash enlists its help, determined to find Pikachu. Together with Lucario, Kid Summers and his friends, Ash embarks on an epic journey to follow Mew to the Tree of Beginning, rescue Pikachu, and uncover a centuries-old mystery.
Limited Edition 3D Packaging Exclusive To JB Hi-Fi!
Images