Pokémon The Movie 20: I Choose You!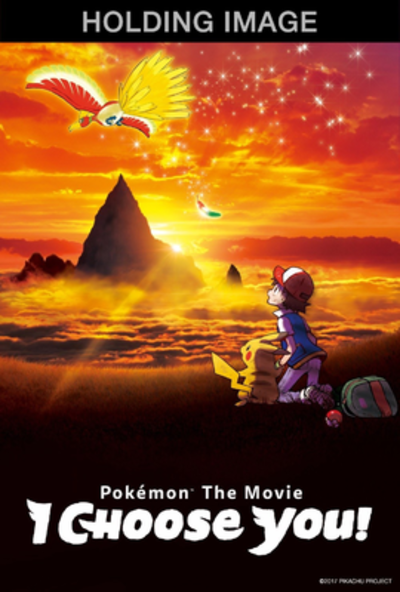 Details
Audio Tracks:
English
Publisher:
MangaUK
Catalog #:
Release Date:
2018-02-12
Aspect Ratio:
16:9
Region Code:
Video Format:
PAL
Storage Medium:
DVD5
Closed Captions?:
No
Rental Only?:
No
Price:
Description
Pokémon the Movie: I Choose You! is an origin story highlighting Ash & Pikachu's first meeting and their adventures as they search for the legendary Pokémon Ho – Oh.
The iconic pair encounter familiar faces along the way, new characters including Trainers Verity and Sorrel, and even a mysterious new Mythical Pokémon, Marshadow. Challenges and epic Pokémon battles abound in this unique story about the beginning of one of the most beloved friendships in popular culture.
Images