Pokémon Advanced Challenge: Love At First Flight - Volume 1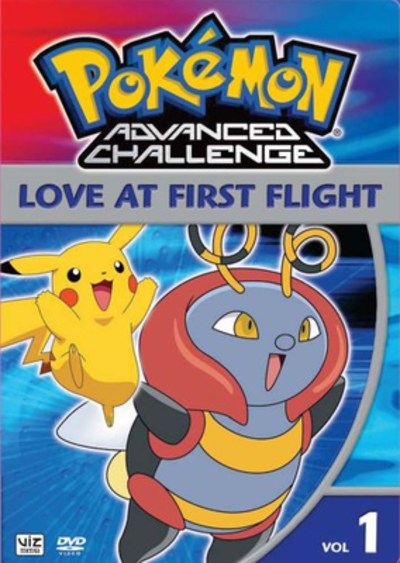 Details
Audio Tracks:
English
Publisher:
VIZ Media
Catalog #:
782009234319
Release Date:
2005-09-06
Aspect Ratio:
4:3
Region Code:

Video Format:
NTSC
Storage Medium:
DVD5
Closed Captions?:
Yes
Rental Only?:
No
Price:
Description
What You Seed is What You Get!
Team Rocket falls into a Watermelon patch and goes from Pokémon Poachers to Melon felons!
Love at First Flight
All's fair in love and Pokémon as Ash and his friends help a clumsy trainer win his true love's heart.
Let Bagons be Bagons
A rough and tumble Bagon dreams of flying. Wil lit soar to the clouds or fall flat on its face?
The Princess and the Togepi
Misty's back, but not before Team Rocket tries to sel her Togepi for the evil Colonel Hanson.
A Togepi Mirage
Trapped by Team Rocket and Colonel Hanson, Misty's Togepi undergoes the ultimate transformation!
Images