Pokémon: Partner Up With Bulbasaur!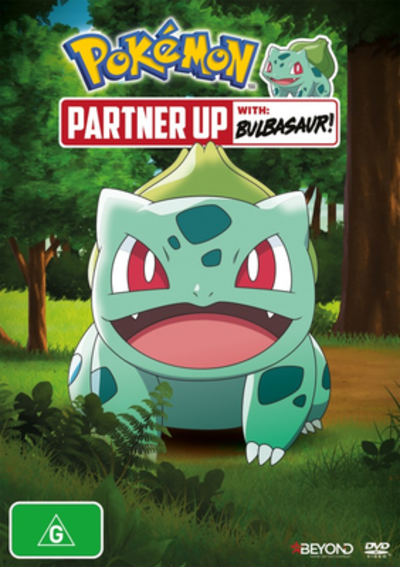 Details
Audio Tracks:
English
Publisher:
Beyond Home Entertainment
Catalog #:
BHE8163
Release Date:
2019-04-03
Aspect Ratio:
4:3
Region Code:
Video Format:
PAL
Storage Medium:
DVD9
Closed Captions?:
No
Rental Only?:
No
Price:
Description
Deep in the woods of Kanto, Ash and friends visit a village where the Pokémon are protected by a courageous Bulbasaur—and with its job there complete, it joins Ash's team! Bulbasaur is determined to stay true to itself, even refusing to evolve when it has the chance. It proves to be an invaluable partner, battling fiercely alongside Ash during the Pokémon League conferences in both Kanto and Johto, as well as a special tournament just for Grass-type Pokémon! But when Bulbasaur is again called upon to be a peacemaker, will it remain by Ash's side?
Images