Pokémon - I Choose You / The Power Of Us - Double Pack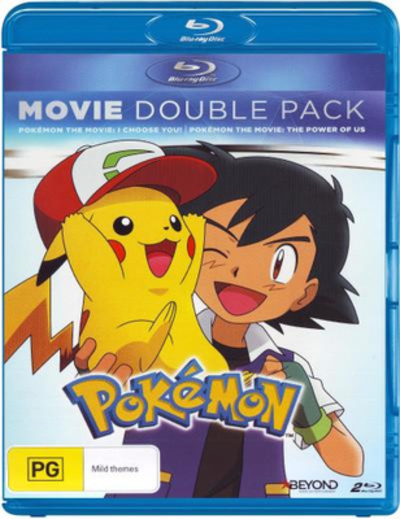 Details
Audio Tracks:
English
Publisher:
Beyond Home Entertainment
Catalog #:
BHE8137BR
Release Date:
2019-05-01
Aspect Ratio:
16:9
Region Code:
Storage Medium:
BD25
Closed Captions?:
No
Rental Only?:
No
Price:
Description
I CHOOSE YOU! - When Ash Ketchum oversleeps on his 10th birthday, he ends up with a stubborn Pikachu instead of the first partner Pokemon he wanted! But after a rocky start, Ash and Pikachu become close friends and true partners and when they catch a rare glimpse of the Legendary Pokemon Ho-Oh in flight, they make plans to seek it out together, guided by the Rainbow Wing it leaves behind.Trainers Verity and Sorrel join Ash on his journey, and along the way, they meet the mysterious Mythical Pokemon Marshadow. When they near their goal, an arrogant Trainer named Cross stands in their way. Can Ash and Pikachu defeat him and reach Ho-Oh as they promised, or will their journey end here?
THE POWER OF US - When a series of mysterious incidents threatens the people and Pokemon who inhabit a small seaside town, it'll take more than Ash and Pikachu to save the day!