Pokémon the Movie: Secrets of the Jungle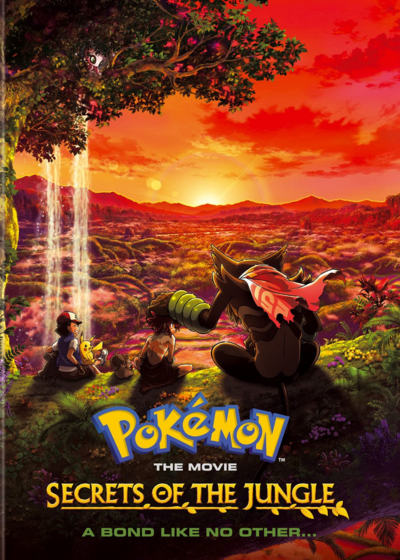 Details
Audio Tracks:
English
Publisher:
VIZ Media / Netflix
Catalog #:
300091303
Release Date:
2022-10-18
Aspect Ratio:
16:9
Region Code:

Video Format:
NTSC
Storage Medium:
DVD9
Closed Captions?:
Yes
Rental Only?:
No
Price:
$19.99
Description
Deep within the Forest of Okoya, the Mythical Pokémon Zarude live in a troop and maintain a strict rule that forbids outsiders from entering their territory. Elsewhere in the jungle lives Koko, a human boy raised by a lone Zarude who left the troop. Koko has grown up never doubting that he is a Zarude. But one day, a chance meeting with Ash and Pikachu leaves Koko with his first human friend. Is he truly a Pokémon? Or is he, in fact, a human? When danger threatens the jungle, the bonds between Pokémon and human—and the love between parent and child—will be put to the test.
This disc was
announced in a officially VIZMedia Tweet on July 21st, 2022
and originally scheduled to be released on October 4th, 2022.
Images