Pokémon - Vol. 05: Thunder Shock!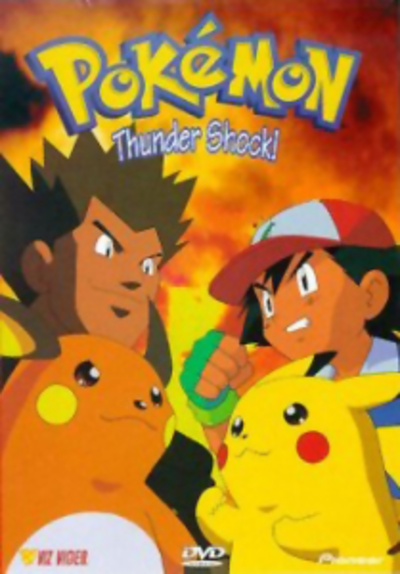 Details
Audio Tracks:
English
Publisher:
Pioneer Entertainment & VIZ
Catalog #:
013023012493
Release Date:
1999-05-18
Aspect Ratio:
4:3
Region Code:

Video Format:
NTSC
Storage Medium:
DVD5
Closed Captions?:
No
Rental Only?:
No
Price:
Description
When Pokemon evolve, they are almost always stronger than before, and for Ash to win a ThunderBadge, Pikachu must defeat its evolved form, Raichu! It's a clash of lightning and pride! Later, Ash, Misty and Brock embark on a pleasure cruise aboard the St. Anne accompanied by other Pokemon and their trainers, but something seems wrong. Can the Cruise be a Team Rocket plot?! This release contains episodes 13-15 from season 1. The episodes are: "Mystery at the Lighthouse", "Electric Shock Showdown" and "Battle Aboard the St. Anne".
Comes with:
* Mini-comics
* Trading Cards
* Full length Pokerap music video
Images