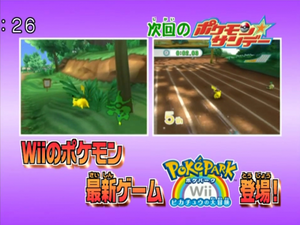 Linked Episode: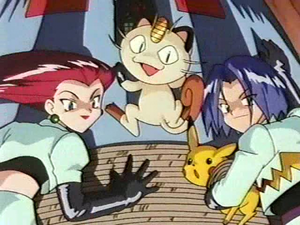 Link to Episode Guide
2009-11-29 だいピンチ!マダツボミのとう! ポケウォーカーでポケサン新記録 ポケパークWii~ピカチュウの大冒険~体験
2009-11-29 Dai pinch! Madatsubomi no tō! / Pokéwalker de PokéSun shinkiroku / Poképark Wii ~Pikachu no Daibōken~ taisen
2009-11-29 Huge Pinch! The Madatsubomi Tower! / PokéSun New Record with Pokéwalker / A Test of Poképark Wii ~Pikachu's Great Adventure~
OP/ED List
Pokémon Sunday (Version 5)

No notes available for this episode.
Japanese Music:
Music Statistics:
Number of Assigned Tracks to the Japanese Original: 0
Number of Assigned Tracks to the English Dub: 0