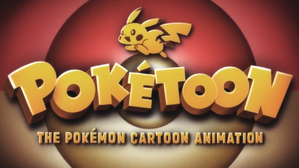 Japanese Summary Translation:
A slapstick comedy cartoon about Zuruggu and Mimikyu.
When Zuruggu picks up a Poké Bean, he finds Mimikyu!
Mimikyu wants to be friends with Zuruggu, and Zuruggu wants to eat the Poké Bean, so the chase begins!


Japanese Summary:
ズルッグとミミッキュのドタバタ・コメディー・カートゥーン。
ズルッグがポケマメをひろっていった先にあらわれたのは、なんとミミッキュ! お友だちになりたいミミッキュと、ポケマメを食べたいズルッグの追いかけっこが始まるよ!
No notes available for this episode.
Japanese Music:
Music Statistics:
Number of Assigned Tracks to the Japanese Original: 0
Number of Assigned Tracks to the English Dub: 0