| | |
| --- | --- |
| Start/End Dates | 2011-01-30 through 2011-02-13 |
| Country | United States |
Details
Players of Pokémon Diamond, Pearl, Platinum, HeartGold, and SoulSilver Versions can get Ash's Pikachu which is seen in the Pokémon TV show and movies. A DS Download station was setup at participating Toys 'R' Us locations.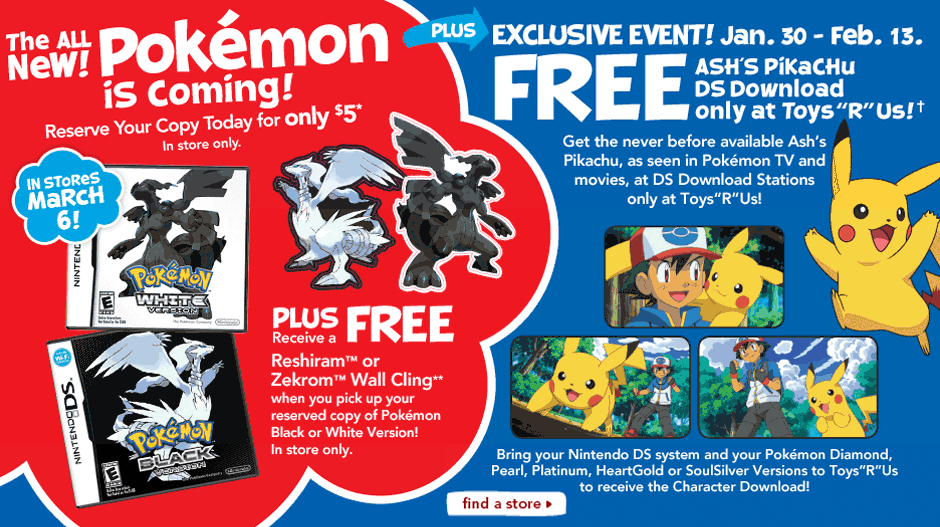 Click on image for higher resolution
Originally Toys'R'Us announced that this event would end on February 5th, 2011, but they extended it an extra week.

Identification
| | |
| --- | --- |
| Pokéball: | Cherish Ball |
| Species: | Pikachu |
| Nickname: | PIKACHU |
| OT Name: | Ash |
| Level: | 50 |
| Gender: | Male |
| Ability: | Static |
| Nature: | Naughty |
| Shiny: | Unknown |
| Ribbons: | |