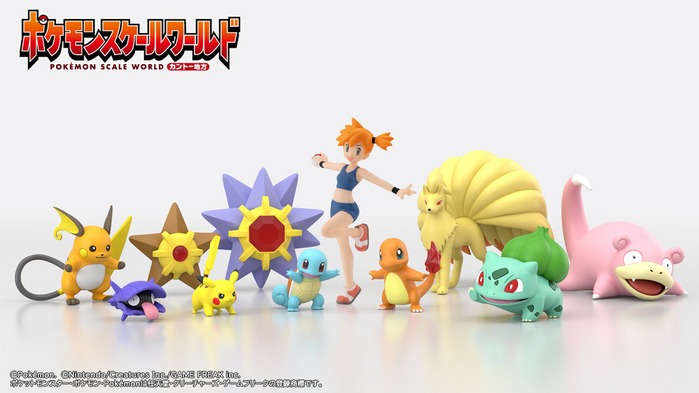 Premium Bandai has revealed the
Pokémon Scale World Kanto Region Set 3 (ポケモンスケールワールド カントー地方3 セット)
. Pre-orders start on August 19th, 2022 at 1:00 p.m. JST for 3,630 yen (tax included).
High resolution pictures of this product have been added to the Pokémon Scale World Imageboard thread
.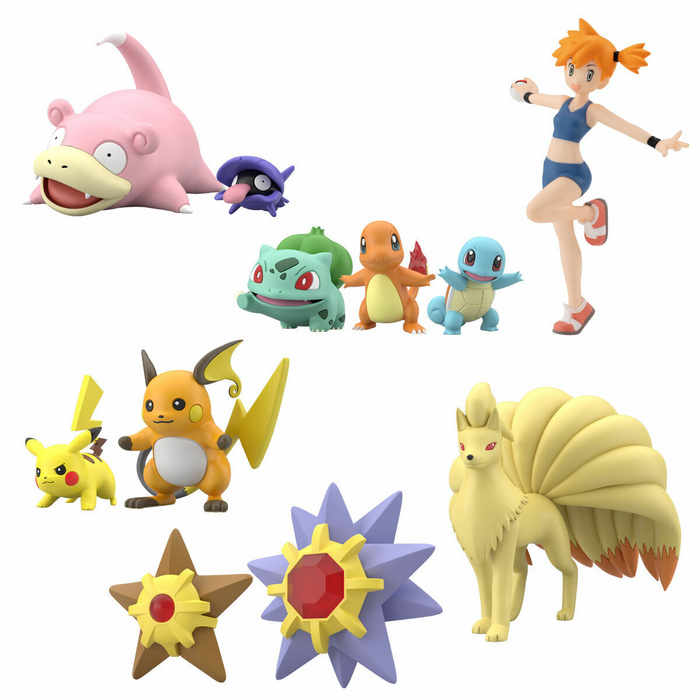 Product Description:
This is the tenth set in a series of 1/20th scale figures based on the concept of recreating "a world where humans and Pokémon coexist". This is the third installment in the Kanto region, the setting for the Pokémon Red and Green and Pokémon Fire Red and Leaf Green series of games. This set includes 10 Pokémon and 1 Pokémon Trainer including: Fushigidane, Hitokage, Zenigame, Raichu, Yadon, and other Pokémon, as well as the Gym Leader Kasumi (FRLF version).
Product Details:
Product Name:
Pokémon Scale World Kanto Region Set 3 (ポケモンスケールワールド カントー地方3 セット)
Price:
3,630 yen (tax included)
Pre-orders:
August 19, 2022 at 13:00 JST
Delivery Date:
Scheduled to be shipped in December 2022
Materials:
Body and Pedestal: PVC
Size:
MIN: Shellder - H 12mm x W 25mm approx.
MIX: Kyukon - H 60mm x W 83mm approx.
Source:
https://p-bandai.jp/item/item-1000178889/
Last edited 11 Nov 2022 03:53 PM by
ForumBot