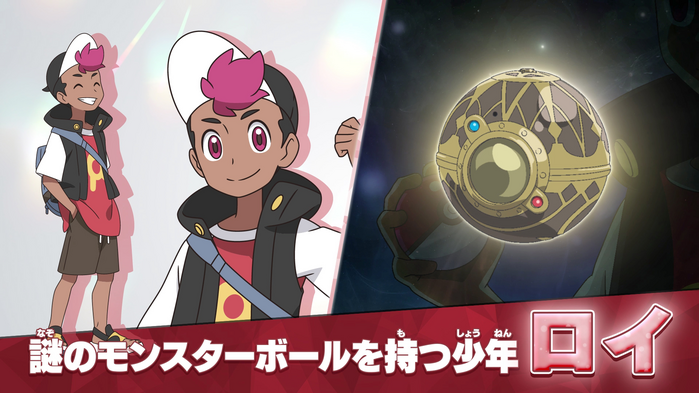 New information has been revealed about the new series of the popular anime Pocket Monsters (airs on the TV Tokyo Network every Friday at 6:55pm, officially abbreviated "Anipoke"), which will be broadcast starting April 14th, 2023. This will be a new series where the old protagonists Satoshi and Pikachu will be replaced. A new promo image featuring Roy, one of the dual protagonists, has been released as well.
In the picture you can see various expressions of Roy, who's being presented as "a boy with a mysterious monster ball". The other of the dual protagonists, the girl Liko, was presented as "a girl with a mysterious pendant".
The new series will feature new dreams and adventures set across the entire Pokémon world as the adventures of Liko and Roy unfold alongside lots of Pokémon, including the starter trio Nyahoja, Hogator and Kuwassu.
Japanese Press Release:
テレビ東京系で毎週金曜よる6時55分から放送中のテレビアニメ「ポケットモンスター」は、少女・リコと少年・ロイの2人が登場する新シリーズを2023年4月14日(金)に放送することを発表。先週の放送で公開されたリコの新情報に続き、もう一人の主人公・ロイの新たな情報が公開となりました。
本日の放送で新たに明らかになった謎のモンスターボール。様々な装飾が施され、どこか古めかしさを感じるこのモンスターボールは一体…!?さらに、ロイの様々な表情が描かれたイラストも公開!新シリーズのさらなる情報は今後のテレビアニメ「ポケットモンスター」でも続々発表しますので、是非ご注目ください!
Source:
https://prtimes.jp/main/html/rd/p/000000828.000002610.html