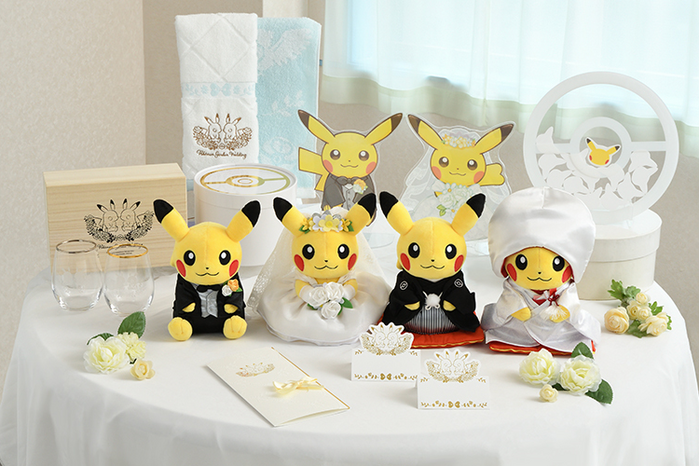 On Saturday, May 14th, 2022,
Pokémon Garden Wedding
merchandise will be available at the Pokémon Center! Pikachu dressed up in their wedding outfits will be available. Each Pikachu plushie comes in its own package with a gorgeous outfit, making them perfect as welcome dolls or gifts for weddings! The glasses set and face towel set featuring Pikachu facing each other are recommended as gifts for your loved ones. Other items in the lineup include monster ball-shaped acrylic drops that can be used to leave messages at weddings, farewell parties, and more! The Pokémon Center Online will start selling them on May 12th, 2022 at 10:00 a.m.!
Please note that the release of these items may be postponed or cancelled due to the situation at the production site. Please be aware of this beforehand.
At the Amazon.co.jp Pokémon Store, pre-orders for products will be starting on May 14th, 2022 and sales starting on May 21st, 2022, but due to the limited number of products available, they may be sold during the pre-order period.
All Pokémon Center stores will carry this line. There is a possibility that other Pokémon Stores will carry the product the week after the release date. In order to prevent the spread of COVID-19, some stores may change their opening hours or close temporarily.
Items: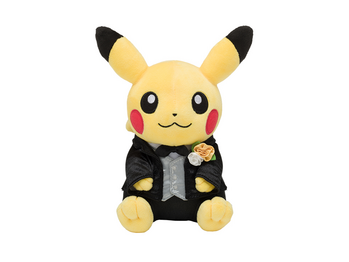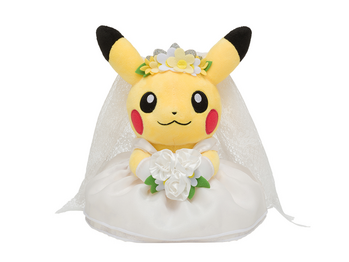 Plushie Pikachu Male Pokémon Garden Wedding - 3,300 yen | Plushie Pikachu Female Pokémon Garden Wedding - 3,850 yen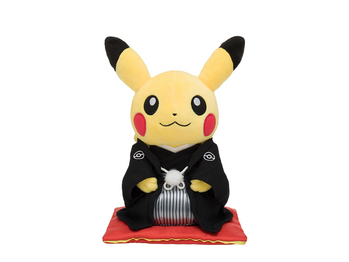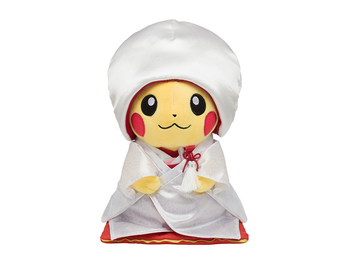 Plushie Pikachu Male Pikachu Traditional Japanese Wedding - 3,300 yen | Plushie Pikachu Female Pikachu Traditional Japanese Wedding - 3,300 yen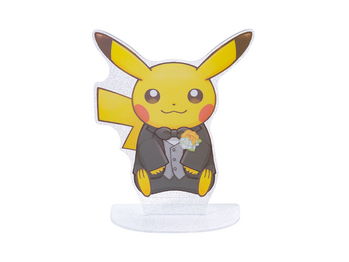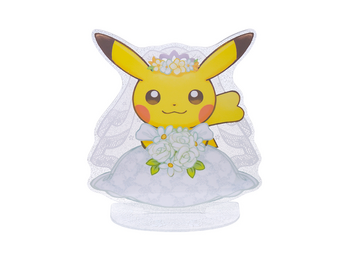 Welcome Panel Pikachu Male/Female Pokémon Garden Wedding - 2,200 yen each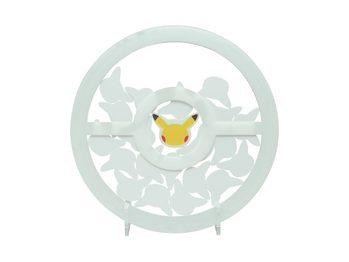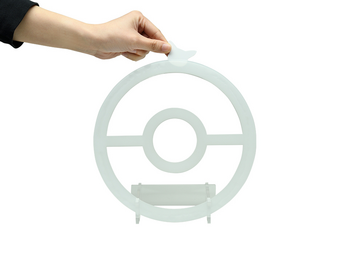 Acrylic Drops Pikachu & Monster Ball - 8,800 yen
Item List (English):
Plushie Pikachu Male Pokémon Garden Wedding - 3,300 yen
Plushie Pikachu Female Pokémon Garden Wedding - 3,850 yen
Plushie Pikachu Male Pikachu Traditional Japanese Wedding - 3,300 yen
Plushie Pikachu Female Pikachu Traditional Japanese Wedding - 3,300 yen
Welcome Panel Pikachu Male Pokémon Garden Wedding - 2,200 yen
Welcome Panel Pikachu Female Pokémon Garden Wedding - 2,200 yen
Seating Chart Handmade Kit for 24 people Pokémon Garden Wedding - 1,100 yen
Handmade Seating Chart Kit for 12 people Pokémon Garden Wedding - 3,740 yen
Pair of Glasses in a Wooden Box Pokémon Garden Wedding - 4,950 yen
Face Towel 2-piece Set Pokémon Garden Wedding - 3,960 yen
Acrylic Drops Pikachu & Monster Ball - 8,800 yen
Item List (Japanese):
ぬいぐるみ ピカチュウ オスのすがた Pokémon Garden Wedding 3,300円
ぬいぐるみ ピカチュウ メスのすがた Pokémon Garden Wedding 3,850円
ぬいぐるみ ピカチュウ オスのすがた 和婚 3,300円
ぬいぐるみ ピカチュウ メスのすがた 和婚 3,300円
ウェルカムパネル ピカチュウ オスのすがた Pokémon Garden Wedding 2,200円
ウェルカムパネル ピカチュウ メスのすがた Pokémon Garden Wedding 2,200円
席札 手作りキット 24名分 Pokémon Garden Wedding 1,100円
席次表 手作りキット 12名分 Pokémon Garden Wedding 3,740円
木箱入り ペアグラスセット Pokémon Garden Wedding 4,950円
今治フェイスタオル2枚セット Pokémon Garden Wedding 3,960円
アクリルドロップス ピカチュウ&モンスターボール 8,800円
Source:
https://www.pokemon.co.jp/goods/2022/04/220428_to01.html