As previously announced, there will once again be Pokémon events at the Word Hobby Fair, which will be held in Nagoya January 19th, Tokyo January 25th and 26th, Fukuoka February 2nd, and Osaka February 9th.
Play Pokémon games
The fair will have a Pokémon Booth present, which will have a corner where kids can play against each other in the new Nintendo 3DS games Pocket Monsters X/Y and a corner where they can play each other in the new card game series Pokémon Card Game XY. Those who win two battles in a row against other visitors will be given a special clear file folder. There will also be an opportunity for visitors who don't have a 3DS or a game to play against staff members with specially prepared carts. If they win over the staff member, they will get the clear file folder as well.
O-Power Activation
Like at the Jump Festa, visitors can have special, otherwise unattainable, O-Powers activated in their Pocket Monsters X and Y games. Players can receive the Exp. Point Power MAX (けいけんちパワー MAX), which doubles the amount of exp. points received for 60 minutes, the Bargain Power MAX (やすうりパワー MAX), which halves the prices of all items in the Friendly Shop (Pokémart) for 60 minutes, the Prize Money Power MAX (おこづかいパワー MAX), which triples the amount of money won after a Trainer battle for 60 minutes, and the Capture Power MAX (ほかくパワー MAX), which substantially increases the chance to catch wild Pokémon for 60 minutes.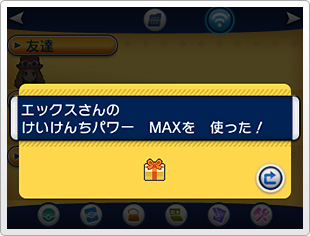 Stage shows
From time to time, various events will be held at the stage in the Pokémon Booth. These events can cover everything from information on the Pocket Monsters X/Y games, lessons in how to play the Pokémon Card Game, and news on the Pocket Monsters anime TV series.
As previously announced, the Tokyo fair will also have a special Pokémon Stage show January 26th, 2014. The show will be hosted by comedian duo Ungirls, Haruka Christine, Rica Matsumoto and Yusuke, and will present new information on the Pocket Monsters anime and upcoming movies. Tickets to the stage show are only available via lottery, with 300 groups of 3 being admitted. The deadline for applying is January 16th, 2014, see
the official Pokémon movie website
for further information.

Dragon King Match
The regional finals in the Pokémon Dragon King Match for Nagoya, Tokyo, Fukuoka and Osaka will be held at the fair. In addition, four professional Shogi players from the Japan Shogi Association will be present: 6th Dan Taichi Nakamura (中村太地), 7th Dan Isao Nakata (中田功), Women's 2nd Dan Kanna Suzuki (鈴木環那) and 9th Dan Bungo Fukusaki (福崎文吾). Visitors will be able to play them in Pocket Monsters X/Y, and they will also be holding introductory courses in Shogi.
Source:
http://www.pokemon.co.jp/info/2014/01/140110_e01.html
and
http://www.pokemon-movie.jp/topics/whf14winter.php