Shoko Nakagawa
updated her blog earlier today, mentioning that she'll be singing the new ending song for Pocket Monsters XY. A translation follows:
Shoko Nakagawa will be singing the ending theme for the TV anime series Pocket Monsters XY starting with the episode airing Thursday October 16th!! The song is titled "DreaDrea".

It's an image song based on the character "Serena", and is the girliest song made for the Pokémon anime thus far. Shoko Nakagawa will be writing the lyrics together with Yuho Iwasato, and they'll express the emotions of a young girl, her feelings towards the Pokémon Fokko acting as her best friend, and so on.

The main theme of the song is "Serena discovering her dream and starting to chase it", so it's titled "DreaDrea", as in "Dream Power".

Prior to its first TV broadcast, the song will be performed at Shoko Nakagawa's solo fall concert "Greedy Revolution" (貪欲革命) at Zepp DiverCity October 12th and 13th.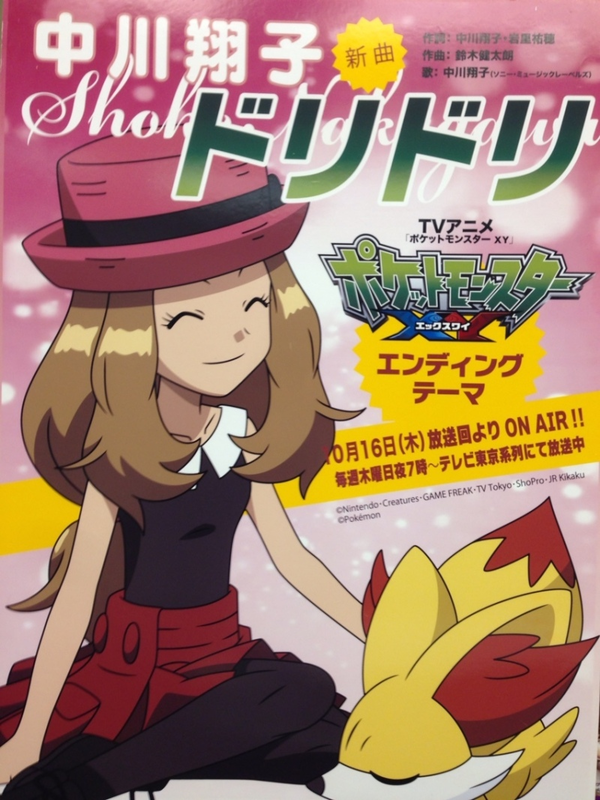 Source:
http://ameblo.jp/nakagawa-shoko/entry-11929754492.html