The official Pokémon movie blog has updated.
We have added a section collecting every single blog entry for easy browsing
. Translations of the new entry follows:
Location Scouting Report #12: The Fjords of the Middle East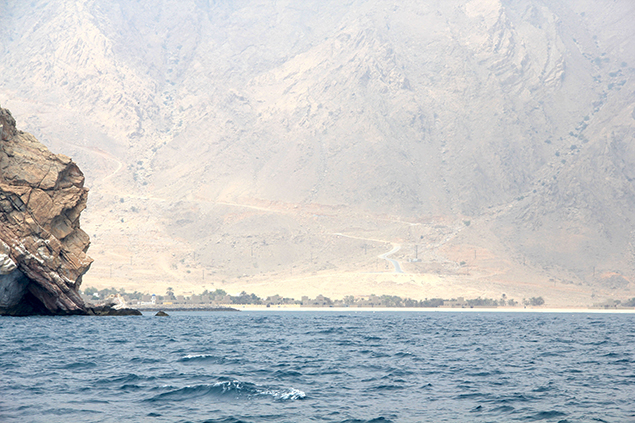 It's the fifth day of scouting.
Today we're leaving the UAE and taking a short trip to its neighboring country Oman.
We're going to the Musandam Peninsula, an "exclave" of Oman that juts into the Strait of Hormuz.
The Musandam Peninsula is also known as "The Fjords of the Middle East".
We were going to collect material on its cliff-lined coastline from a boat out at sea.
We were told in advance that the boat would be rocking considerably. Motion sickness pills are a must!
Being hungry doesn't help much against seasickness either, so we had a solid breakfast before departing!
After checking out of the hotel at 7am, we then set off for a city named Dibba, where the harbor was.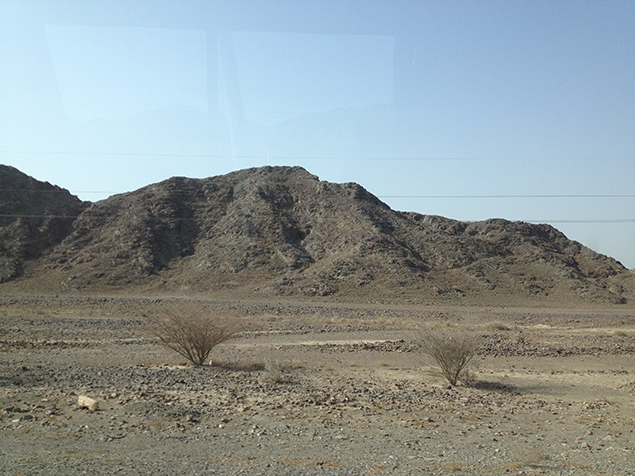 As the bus drove out of central Dubai, the Hajar mountains, which tower along the border between the UAE and Oman, came into view.
The bus drove at full speed along a road surrounded by rocky mountains for about two hours.
At last we reached the border.
This was our first "border crossing" on this scouting trip.
When the bus stopped at the checkpoint, we felt a sense of unrest...?
We weren't sure if it had to do with the current situation here or not, but it seemed like we might have to postpone our scouting in Oman.
All of us had to show our passports to prove our identity.
Then we got cleared!
After entering Oman territory, we made our way to Dibba without problems.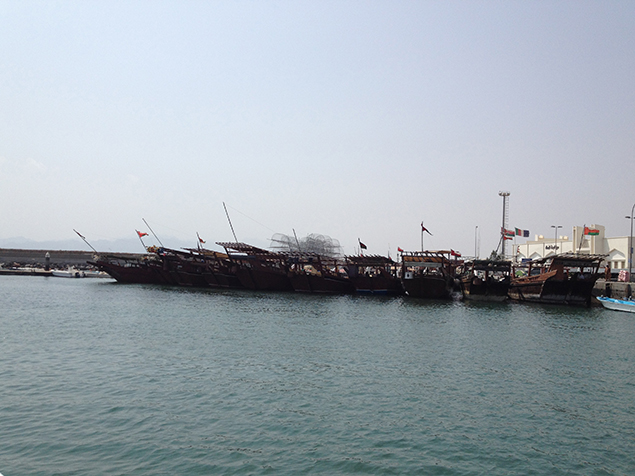 From there, we boarded a couple two-story dhows and set off into the glittering whitecaps of the Arabian Sea.
While songs filled with an exotic mood flowed through the air, the tall waves in the sea started violently rocking the boat.
We tried finding good ways to position ourselves as we were taking photos of the mighty fjords. Every now and then, we could feel something coming up from our stomachs...
Some of us were on a boat that could make sharper turns, and were thus able to cover the seaside caves and get photographs of the steep rock and sea landscapes there.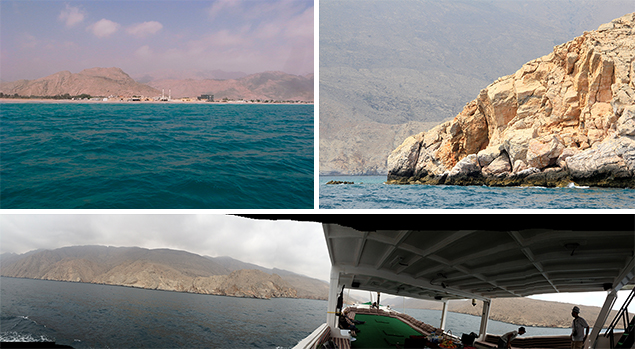 A short while later, we had finished gathering material and set off back towards the harbor, where the waves calmed down considerably.
In a stark contrast to the excited mood they had when we set off, the crew were really relaxed now that they had finished their work.
Being on board a ship that was being gently rocked like a giant cradle and tired from the many days of constant location scouting, some of our staff fell asleep there as well.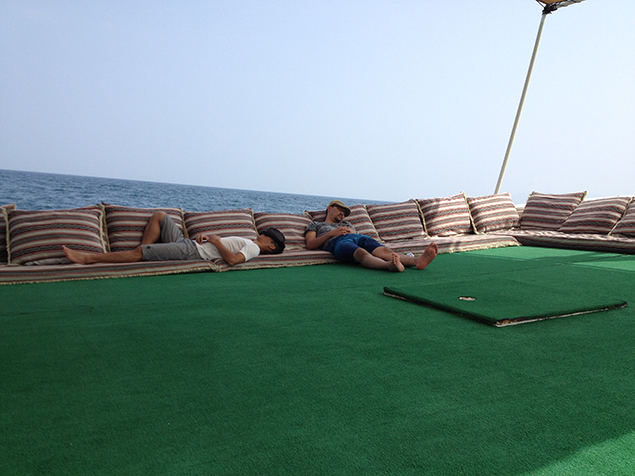 Source:
http://www.pokemon-movie.jp/pokemovie_ch/?p=1107