The official Pokémon movie website has updated. Translations follow:
A Pokémon Movie Premiere Commemoration! Use The Smartphone Version of Yahoo to Make Your Search, Mail And Home Screens, As Well As Your Keyboard, All "Pokémon"!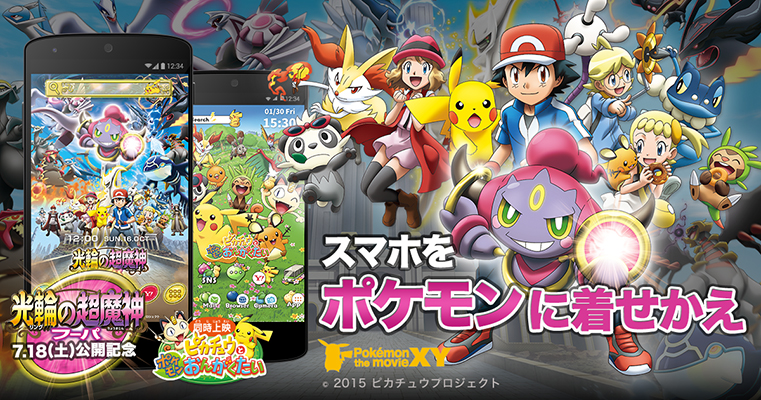 Pokémon movie designs are now available for the various smartphone dressing services provided by Yahoo! Japan! You can dress up your smartphone's Yahoo! Mail, Yahoo! Search, keyboard and home screen (*)!
For your keyboard and home screen, you can select between two Pokémon dressing versions, based on the feature film "The Archdjinni of Rings: Hoopa" and the short "Pikachu and the Pokémon Musicians"!
Yahoo! Mail's design will change every time you visit it!
With this service, you can make your entire smartphone all Pokémon!
Go dress up your smartphone!
(*)buzzHome, the application used to dress up your home screen, is only available for Android.
For further information, see
"Give Your Smartphone a Pokémon Dressing" @ Yahoo! Japan
Source:
http://www.pokemon-movie.jp/news/?p=1843