The official Pokémon movie website has updated the movie blog and "Celebrity Pokémon Fans' "I Choose You"". Translations follow:
Celebrity Pokémon Fans' "I Choose You" #4: Shoko Nakagawa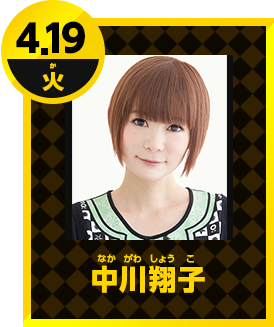 While the fact that the let me play its voice in a movie prior to the game's release also plays some part in it, I am giving a vote to the "Intertwining Pokémon" that sort of represents the way the wonders of Pokémon connect as many people as there are stars in the sky, across both generations and country lines. (Satoshi is the one that says "I choose you!", but he never did... (laughs))
Nyarth's Pokémon Elections Diary #4: Making an Election Poster!
After all is said and done, though, if I want to stay on top of this election,
I need people to know who I am.
The first thing I'll do to ensure that is to make an election poster!
Even though I'm already the most well known Pokémon out there, there might still be some people out there that aren't aware of me, so I'm gonna do this to make double sure.
Heey! Doble!
Make an election poster and draw me all cool on it!
What? You're fully booked for the next three years?
I had no clue you were
that
popular!
Uh, guess I have no choice but to draw it myself, then!
I made quite the masterpiece!
There, now my victory is secured!
Send in a vote for me!
Sources:
http://www.pokemon-movie.jp/election/comment.php
and
http://www.pokemon-movie.jp/pokemovie_ch/?p=1903