The official Pokémon movie blog has updated.
We have added a section collecting every single blog entry for easy browsing
. Translations of the new entry follows:
XY&Z Movie Info #5: Presenting Model Sheets for "Doga & Ether"!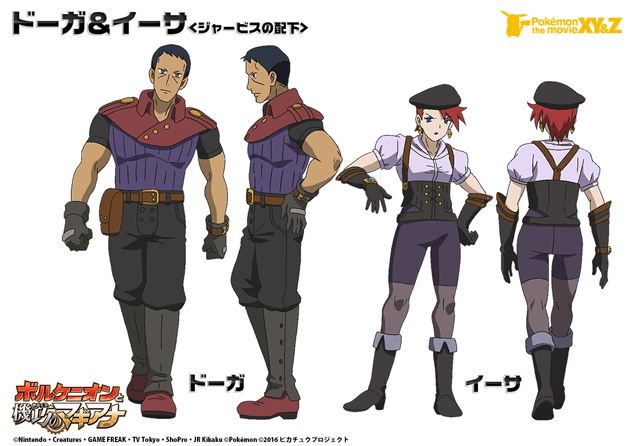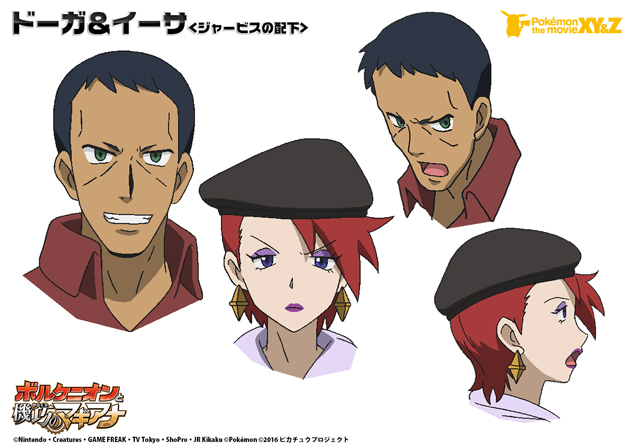 This is Doga and Ether, underlings of Jarvis, the man who is after Magearna.
The muscular man is Doga.
The woman with the decadent air to her is Ether.
They control the army of mega evolved Pokémon using the Mega Wave Jarvis created through the use of Neo Mystery Science!
Related links:
Character/Pokémon presentations
10 Keywords that will help you enjoy the movie
Source:
http://www.pokemon-movie.jp/pokemovie_ch/?p=2468