Pokémon Advanced Challenge: Take The Lombre Home - Volume 5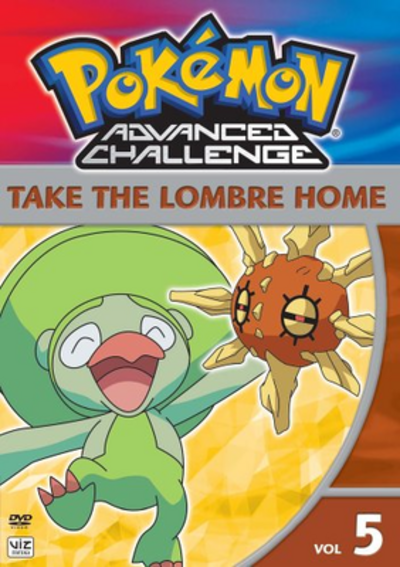 Details
Audio Tracks:
English
Publisher:
VIZ Media
Catalog #:
782009234371
Release Date:
2006-01-24
Aspect Ratio:
4:3
Region Code:

Video Format:
NTSC
Storage Medium:
DVD5
Closed Captions?:
Yes
Rental Only?:
No
Price:
Description
Disaster of Disguise
When Ash and his friends meet the mysterious Phantom, it's up to them to discover his identity and keep it a secret!
Disguise Da Limit
Ready to enter their next Pokémon contest, May and Skitty face off against their toughest opponent yet - The Phantom!
Take the Lombre Home
On the way back to Petalburg City, Brock's Lotad changes into Lombre and tries to help a village change their mind about Solrock.
True Blue Swablu
Deep in the forest, Ash and his friends help and injured Swablu return to its flock.
Gulpin It Down
Enjoying a picnic is hard to do when a group of hungry Gulpin invade the city and eat everything in sight!
Images