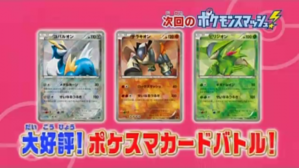 Linked Episode: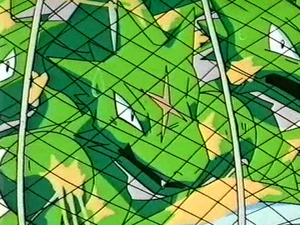 Link to Episode Guide
2011-03-20 ストライク!せんしのほこり / ポケスマオリジナルカードバトル第4弾、ハナチームは初勝利なるか!?/映画最新情報「Vジェネレート」を覚えているビクティニの入手方法も発表!
2011-03-20 Strike! Senshi no hokori / PokéSma original card battle dai4dan, Hana team wa hatsu shōri naru ka!? / Eiga saishin jōhō 'V Generate' wo oboete iru Victini no nyūshu hōhō mo happyō!
2011-03-20 Strike! A Soldier's Pride / Does the Hana Team get their First Victory in the 4th PokéSma Original Card Battle!? / The Latest News on the Movie; Announcing How to Recieve the Victini that Knows 'V-Create'!
OP/ED List
Pokémon Smash! (Version 2)

No notes available for this episode.
Japanese Music:
Music Statistics:
Number of Assigned Tracks to the Japanese Original: 0
Number of Assigned Tracks to the English Dub: 0