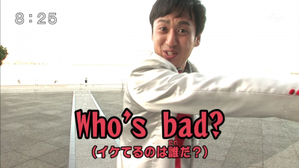 Linked Episode: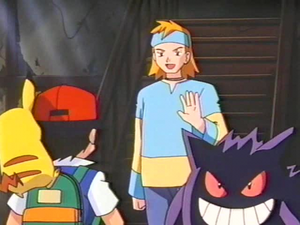 Link to Episode Guide
2012-09-30 やけたとう! マツバとうじょう!! / アドベンチャー部とインターナショナル部が町中でメダル集めに挑戦 / ポケスマメンバーの中から「キングオブメダリスト」が決定!
2012-09-30 Yaketa tō! Matsuba tōjō!! / Adventure-bu to International-bu ga machinaka de medal atsume ni chōsen / PokéSma member no naka kara 'King of Medalist' ga kettei!
2012-09-30 The Burned Tower! Enter Matsuba!! / The Adventure Division and the International Division Compete at Gathering Medals in the City / The PokéSma Members' 'King of Medalists' is Chosen!
OP/ED List
Pokémon Smash (Variant 3)

Mitemite kotchitchi

No notes available for this episode.
Japanese Music:
Music Statistics:
Number of Assigned Tracks to the Japanese Original: 0
Number of Assigned Tracks to the English Dub: 0