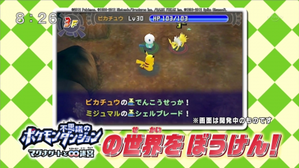 Linked Episode: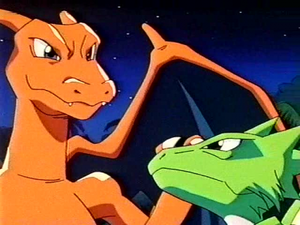 Link to Episode Guide
2012-11-18 みなみのしまだよぜんいんしゅうごう! / 「ポケモン不思議のダンジョン マグナゲートと∞迷宮」を特集、ピカチュウ山本が大冒険! / 視聴者バトルにはレッド博士が登場!
2012-11-18 Minami no shima da yo zenin shūgou! / 'Pokémon fushigi no dungeon Magnagate to mugendai meikyū' wo tokushū, Pikachu Yamamoto ga daibōken! / Shichōsha battle ni wa Red-hakase ga tōjō!
2012-11-18 It's the Southern Islands, Everyone Gathers! / Pikachu Yamamoto Embarks on a Great Adventure in a Feature on 'Pokémon Mystery Dungeon: Magnagates and the Infinite Labyrinths'! / Professor Red Takes the Stage in a Television Viewer Battle!
OP/ED List
Pokémon Smash (Variant 3)

No notes available for this episode.
Japanese Music:
Music Statistics:
Number of Assigned Tracks to the Japanese Original: 0
Number of Assigned Tracks to the English Dub: 0