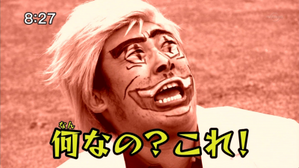 Linked Episode: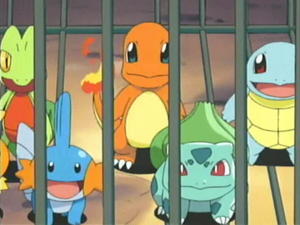 Link to Episode Guide
2012-12-02 オーキド博士とオダマキ博士! 秘密基地の戦い!! / アーキド博士の実験、とくせいが「いかく」になったらバトルはどうなる? / B2W2でアニメのイッシュリーグに挑戦できるトーナメント配信!
2012-12-02 Okido-hakase to Odamaki-hakase! Himitsu kichi no tatakai! ! / Akido-hakase no jikken, tokusei ga 'ikaku' ni nattara battle wa dō naru? / B2W2 de anime no Isshu League ni chōsen dekiru tournament haishin!
2012-12-02 Professor Okido and Professor Odamaki! The Battle of the Secret Base!! / How Does Professor Akido's Experiment, a Battle Involving the Ability 'Intimidate', Turn Out? / The Distribution of a Tournament Allowing you to Challenge the Anime Isshu League Using B2W2!
OP/ED List
Pokémon Smash (Variant 3)

No notes available for this episode.
Japanese Music:
Music Statistics:
Number of Assigned Tracks to the Japanese Original: 0
Number of Assigned Tracks to the English Dub: 0