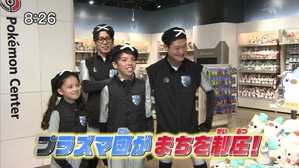 Linked Episode: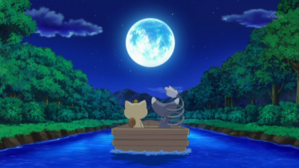 Link to Episode Guide
2012-12-09 さよならロケット団! ニャースの恋!? / インターナショナル部とルカリオ部長がプラズマ団に!? / ポケモンバトルはゴルゴ所長、奇跡を起こしたあの相棒が登場?
2012-12-09 Sayonara Rocket-dan! Nyarth no koi!? / International-bu to Lucario-buchō ga Plasma-dan ni!? / Pokémon battle wa Golgo-shochō, kiseki wo okoshita ano aibō ga tōjō?
2012-12-09 Farewell, Rocket Gang! Nyarth's Love!? / The International Division and Director Lucario Join the Plasma Gang!? / In the Pokémon battle, Chief Golgo Sends in his Partner Capable of Creating Miracles?
OP/ED List
Pokémon Smash (Variant 3)

No notes available for this episode.
Japanese Music:
Music Statistics:
Number of Assigned Tracks to the Japanese Original: 0
Number of Assigned Tracks to the English Dub: 0