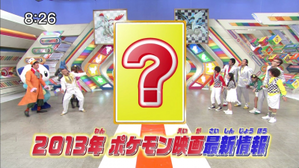 Linked Episode: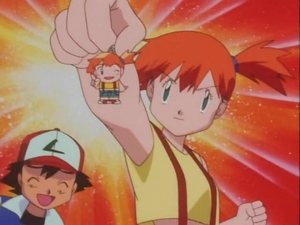 Link to Episode Guide
2012-12-16 アズマオウ! フィッシングバトル!! / ポケモンB2W2でイッシュ地方ツアーバトルを開催、お得な情報が盛りだくさん! /「ポケモントレッタ」第3弾に挑戦!
2012-12-16 Azumao! Fishing battle!! / Pokémon B2W2 de Isshu-chihō tour battle wo kaisai, otoku na jōhō ga moridakusan! / 'Pokemon Tretta' dai3dan ni chōsen!
2012-12-16 Azumao! Fishing Battle!! / Holding a Tour Battle in Pokémon B2W2, with Lots of Beneficial Information! / Challenging the 3rd 'Pokémon Tretta' set!
OP/ED List
Pokémon Smash (Variant 3)

No notes available for this episode.
Japanese Music:
Music Statistics:
Number of Assigned Tracks to the Japanese Original: 0
Number of Assigned Tracks to the English Dub: 0