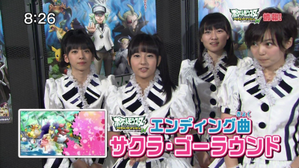 Linked Episode: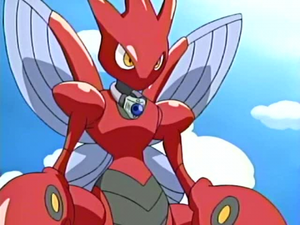 Link to Episode Guide
2013-02-03 摩天楼の赤いイナズマ! / ポケスマ王者の山本隊員がバトルに勝てないレッド博士を特訓! / 視聴者バトルで赤いレッド軍団がリベンジに挑む!
2013-02-03 Matenrō no Akai Inazuma! / PokéSma ōja no Yamamoto-taiin ga battle ni katenai Red-hakase wo tokkun! / Shichōsha battle de akai Red gundan ga revenge ni idomu!
2013-02-03 The Red Lighting of the Skyscraper! / PokéSma Champion Group Member Yamamoto Trains the Constantly Losing Professor Red! / The Red Army Goes for Revenge in the Television Viewer Battle!
OP/ED List
Pokémon Smash (Variant 3)

No notes available for this episode.
Japanese Music:
Music Statistics:
Number of Assigned Tracks to the Japanese Original: 0
Number of Assigned Tracks to the English Dub: 0