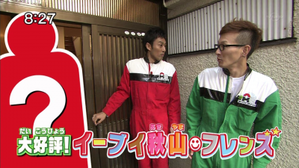 Linked Episode: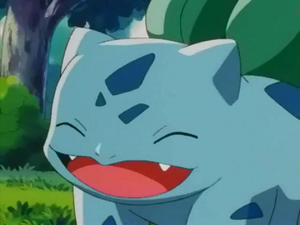 Link to Episode Guide
2013-01-27 さよならフシギダネ! オーキドていのぼうけん!! / 「メダルおやじゴルゴが行く!」ジャグリングとオセロ自慢の子供たちが登場 / 視聴者バトルは馬場隊員、あの戦術に大苦戦!?
2013-01-27 Sayonara Fushigidane! Okido-tei no bōken!! / 'Medal oyaji Golgo ga iku!' juggling to Othello-jiman no kodomo-tachi ga tōjō / Shichōsha battle wa Baba-taiin, ano senjutsu ni daikusen!?
2013-01-27 Goodbye, Fushigidane! Adventure in Okido's Garden!! / 'Mr. Medal Golgo Sets Out' Featuring Children Skilled in Juggling and Othello / In the Television Viewer Battle, Group Member Baba Fights Valiantly Against 'That Super Tactic'!?
OP/ED List
Pokémon Smash (Variant 3)

No notes available for this episode.
Japanese Music:
Music Statistics:
Number of Assigned Tracks to the Japanese Original: 0
Number of Assigned Tracks to the English Dub: 0