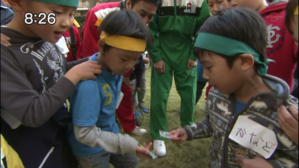 Linked Episode: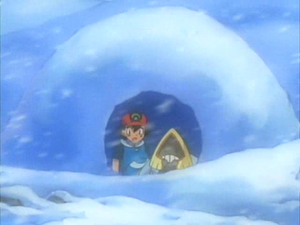 Link to Episode Guide
2013-01-20 ユキワラシをつかまえろ! / ロバートが子どもたちと遊ぶ「出張!ポケスマあそび隊!」 / 視聴者バトルは第5回ポケスマ最強王者の山本隊員!
2013-01-20 Yukiwarashi wo tsukamaero! / Robert ga kodomo-tachi to asobu 'Shutchō! PokéSma asobi-tai!' / Shichōsha battle wa dai5kai PokéSma saikyō ōja no Yamamoto-taiin!
2013-01-20 Catch Yukiwarashi! / Robert Plays with Kids in the 'Business Trip! The PokéSma Play Team!' Segment / The 5th's PokéSma Champion Group Member Yamamoto's Television Viewer Battle!
OP/ED List
Pokémon Smash (Variant 3)

No notes available for this episode.
Japanese Music:
Music Statistics:
Number of Assigned Tracks to the Japanese Original: 0
Number of Assigned Tracks to the English Dub: 0