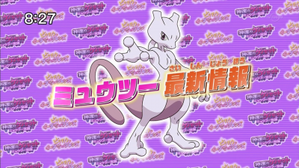 Linked Episode:
Link to Episode Guide
2013-03-17 ヒカリはじめてのジムバトル!! / ロバートたちがポケカBW「ゲノセクトEX」の強さの秘密を探って「P2ラボ」へ! / ポケモンバトルにマルが初登場、トルネロスと激突!
2013-03-17 Hikari hajimete no gym battle!! / Robert-tachi ga PokéCa BW 'Genesect EX' no tsuyosa no himitsu wo sagutte 'P2 Lab' e! / Pokémon battle ni Maru ga hatsutōjō, Tornelos to gekitotsu!
2013-03-17 Hikari's First Gym Battle!! / Robert Head to the 'P2 Lab' to Investigate the Secrets of the Pokémon Card 'Genesect EX''s Powers! / Maru Clashes with Tornelos in Her First Pokémon Battle!
OP/ED List
Pokémon Smash (Variant 3)

No notes available for this episode.
Japanese Music:
Music Statistics:
Number of Assigned Tracks to the Japanese Original: 0
Number of Assigned Tracks to the English Dub: 0