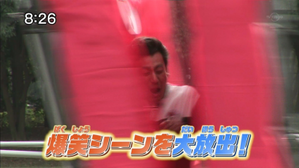 Linked Episode: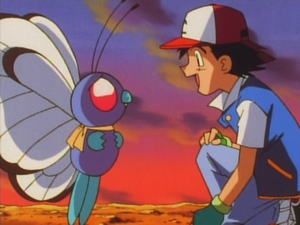 Link to Episode Guide
2013-03-24 バイバイバタフリー / 去年の放送の中から選りすぐりのオモシロ映像を特集、初公開映像もクイズ形式で放送 / ゲームやイベントのとっておき情報!
2013-03-24 Bye bye Butterfree / kyonen no hōsō no naka kara yorisuguri no omoshiro eizō wo tokushū, hatsukōkai eizō mo quiz keishiki de hōsō / Game ya event no totteoki jōhō!
2013-03-24 Bye Bye Butterfree / A Selection of the Best and Funniest Clips from Last Year's Episodes, with All-New Footage Presented Through a Quiz / Amazing Game and Event Information!
OP/ED List
Pokémon Smash (Variant 3)

No notes available for this episode.
Japanese Music:
Music Statistics:
Number of Assigned Tracks to the Japanese Original: 0
Number of Assigned Tracks to the English Dub: 0