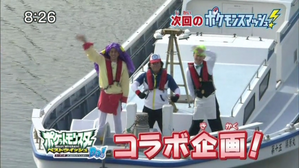 Linked Episode: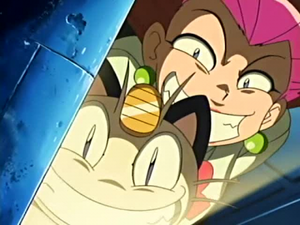 Link to Episode Guide
2013-04-14 マネネ登場! 休息の館! / デコロラアドベンチャー開始記念、サトシ秋山・デント馬場・アイリス山本が島めぐりに出発! / 視聴者バトルは馬場隊員!
2013-04-14 Manene tōjō! Kyūsoku no yakata! / Decolora Adventure kaishi kinen, Satoshi Akiyama Dent Baba Iris Yamamoto ga shima meguri ni shuppatsu! / Shichōsha battle wa Baba-taiin!
2013-04-14 Enter Manene! The Mansion of Relief! / Satoshi Akiyama, Dent Baba and Iris Yamamoto Go Island Hopping to Celebrate the Start of Decolora Adventure! / Group Member Baba's Television Viewer Battle!
OP/ED List
Pokémon Smash (Variant 4)

No notes available for this episode.
Japanese Music:
Music Statistics:
Number of Assigned Tracks to the Japanese Original: 0
Number of Assigned Tracks to the English Dub: 0