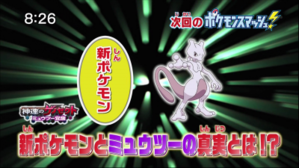 Linked Episode: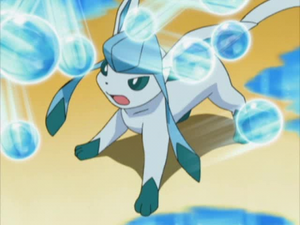 Link to Episode Guide
2013-04-21 決戦! ヒカリ対ハルカ!! / アドベンチャー部がミュウツーを調査!/ WCS2013に挑戦するインターナショナル部の最新情報 / サッカー選手・中村俊輔さんが登場!
2013-04-21 Kessen! Hikari tai Haruka!! / Adventure-bu ga Mewtwo wo chōsa! / WCS2013 ni chōsen suru International-bu no saishin jōhō / Soccer senshu Nakamura Shunsuke-san ga tōjō!
2013-04-21 Decisive Match! Hikari VS Haruka!! / The Adventure Division Investigate Mewtwo! / The Latest News on the International Division, who are Challenging the WCS2013! / Soccer Player Shunsuke Nakamura Appears!
OP/ED List
Pokémon Smash (Variant 4)

No notes available for this episode.
Japanese Music:
Music Statistics:
Number of Assigned Tracks to the Japanese Original: 0
Number of Assigned Tracks to the English Dub: 0